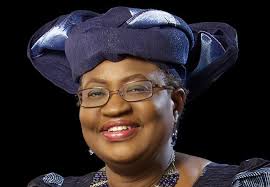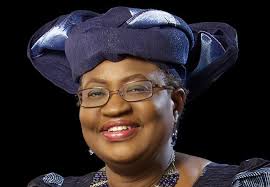 The Nigerian Ngozi Okonjo-Iweala gave her big speech to the 164 members of the World Trade Organization (WTO) on Wednesday 15 July in Geneva.
Entering by surprise in the race for the post of Director General of the World Trade Organization, the former Nigerian minister highlighted her political and financial profile to reform an institution in the midst of a crisis.
"If the WTO didn't exist, we would have to invent it. ''This is what Nigerian Ngozi Okonjo-Iweala said at a press conference held on Wednesday 15 July in Geneva just after her speech to the 164 members of the World Trade Organisation. Until July 17, the eight contenders – including three Africans – for the post of director general of the international trade gendarme are marching in front of member countries to defend their candidacy.
The winner will succeed Brazilian Roberto Azevêdo, who resigned "for family reasons" a year before the end of his term, and will leave his post on August 30. Since this announcement, the race for the successor has accelerated, particularly on the continent.
While the African Union (AU) had to put forward a single candidate to maximize the chances of one of its nationals leading the WTO for the first time, there are now three on the starting line.
Nominated by surprise by President Muhammadu Buhari, Ngozi Okonjo-Iweala, Nigeria's former Minister of Finance and Foreign Affairs, faces Egypt's Hamid Mamdouh, a former senior WTO official who is running as the AU's official candidate, and Kenya's former Sports Minister Amina Mohamed, who has chaired the three most important WTO bodies in the past and competed in the last election.
"The fact that the continent is able to present three strong candidates is not a sign of division but a positive point," the Nigerian assured, calling for the winner to be chosen "on merit" and asserting that the WTO "needs leadership".