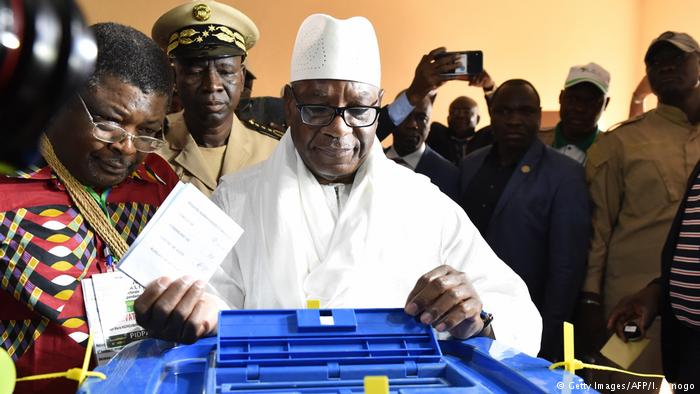 The ECOWAS delegation has completed its mission in Mali. But the crisis exit plan of the experts of the West African organization was not accepted by the opposition, which demanded the resignation of President IBK. Among the recommendations the mission wishes to see swift implementation, the formation of a government of national unity and the settlement of electoral disputes.
The problems of Mali today "are linked to problems of governance", insisted the speakers from ECOWAS. They essentially propose three things.
The first is the rapid and consensual reconstitution of the Constitutional Court so that the Wise Men can once again rule on the results of the last legislative elections. They will have to pronounce on the provisional results published by the Ministry of Territorial Administration and most probably restore the rights of the 31 deputies by the defunct Constitutional Court. There is therefore no question of new elections or partial parliamentary elections.
The second proposal of ECOWAS experts is the formation of a government of national unity. The mission of the regional organization does not propose the departure of the Prime Minister, but a quota of ministries for each party: 50% for the government, 30% for the opposition and 20% from civil society. Moreover, the priority of this government would be the Algiers peace agreement and governance problems.
The ECOWAS commission also recommends an investigation to determine who is responsible for the shooting of demonstrators and the destruction of public buildings during the recent opposition protests.
ECOWAS experts hope that all this can be put in place by 31 July, so that Mali can get back on track. But the rapid implementation of this crisis exit plan is far from being won since the Malian opposition has not obtained the resignation of President IBK that it wanted. The Chairman of the ECOWAS Commission, Jean-Claude Kassi Brou, remains optimistic, however, and assures that the doors of dialogue remain open.