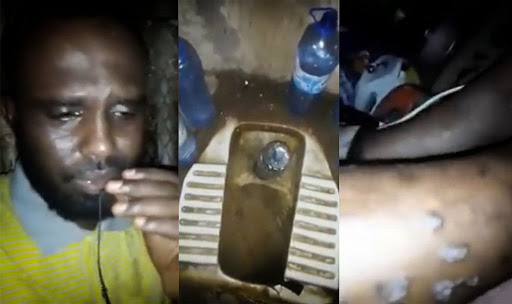 For more than a week, Fouad Youssouf Ali has been on a second hunger strike during the hot season. His lawyer says he tries to dissuade him, but for the moment, the soldier remains firm. This action comes on top of other health problems, for which Ms. Zacharia Abdullahi attempted to obtain hospitalization. A few days ago, Fouad Youssouf Ali was finally sent to Peltier hospital, but he refused treatment for fear of being poisoned, his lawyer explains.
For Daoud Houmed, spokesperson for the majority, this is a contradiction: "Fouad Youssouf Ali refused to seek treatment. So if he was really sick, he wouldn't have refused to seek treatment. Mr. Youssouf Ali is a litigant like any other. So he will have the right to a fair trial and his lawyer will ensure his defense at the bar. Justice is served in the courts, not in the streets, or in social media. "
This deserter pilot is accused of attempted theft and destruction of a military aircraft, in connection with a hostile foreign power, in this case Eritrea, and undermining national defense. He faces life imprisonment. However, his supporters claim that Youssouf Ali is being persecuted after accusing senior military figures of corruption and has been mistreated during his time in prison. When questioned by the investigating judge, the soldier denied the facts for which he was accused and stopped eating. A new hearing before the Court of Appeals is expected today July 23.
Earlier this month, Fouad Youssouf Ali was heard several times by the investigating judge. The lieutenant dismissed the charges against him. His lawyer explains that attempting to steal a military plane is a far-fetched accusation, because it would take five or six people to take such a plane off with a technical examination, not to mention permission from the control tower.
A plane taking off without authorization can be shot down by French forces because Djibouti does not have a fighter plane, explains Zacharia Abdullahi. The latter is also preparing a motion for invalidity for several violations of legal proceedings. He also denounces political pressure, visits to prison by tribal representatives who try to hush up the affair. Meanwhile, in the street, demonstrations in support of the deserter continue.