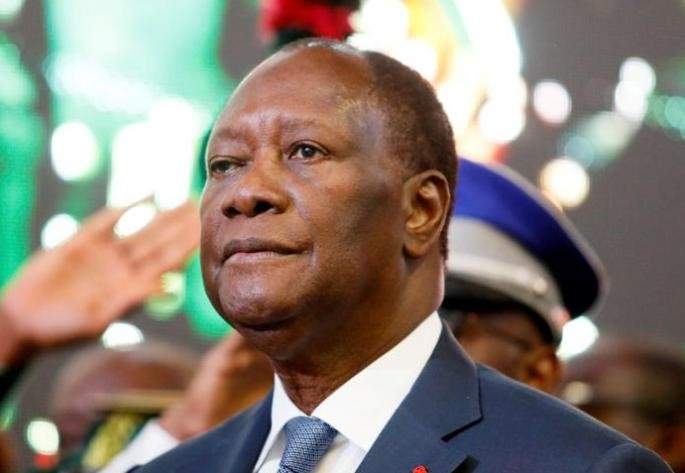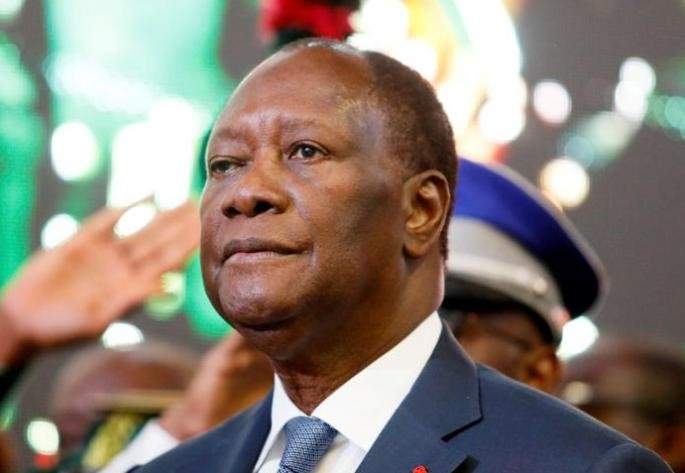 Ivorian President Alassane Ouattara announced in front of dozens of leaders and elected officials of his movement gathered at the Palais des Congrès in Abidjan come to ask him to accept to run for a third term, that he was taking note of their request, without revealing his decision.
"With great attachment and affection to Amadou, to my son, I take note of the resolutions of the political council and your request," said President Alassane Ouattara at the end of the meeting of his party, the RHDP.
"I ask you to continue to have a thought for Amadou Gon Coulibaly and to give me time for recollection and recovery, before giving you an answer very soon. »
The Ivorian president said he would soon address the nation, and stressed his desire to see the RHDP win the election. "We must be proud of what we have done and that is why it must continue. I will come back to you very soon, and I will address the nation to say what is at stake for our country, why Côte d'Ivoire must continue like this today. That it must not be in hands that could tip the country into violence, disorder and the pursuit of self-interest."
The announcement was greeted by a hubbub of surprise, disappointment and a murmur of disapproval. It must be said that many of these activists and elected officials came from afar. President Ouattara's speech, essentially devoted to the memory of the late Prime Minister Amadou Gon Coulibaly, nevertheless touched the audience.
The activists nevertheless expressed satisfaction. Some saw it as a great head of state who lives up to his office and wants to do things right, and a man saddened by the sudden disappearance of his natural dolphin and almost his double. The activists are therefore determined to take their pain patiently and remain confident that the president will respond soon.
By opting for a later answer, it will also give Alassane Ouattara time to analyze the forces at play in the political battle ahead. In an interview with France 24, the PDCI's first opponent and candidate, Henri Konan Bédié, has already spoken of a possible electoral alliance with Laurent Gbagbo, who is still stuck in the International Criminal Court's net, and Guillaume Soro, exiled in France following an arrest warrant from the Ivorian authorities. An alliance that would greatly complicate the task of the future RHDP candidate.