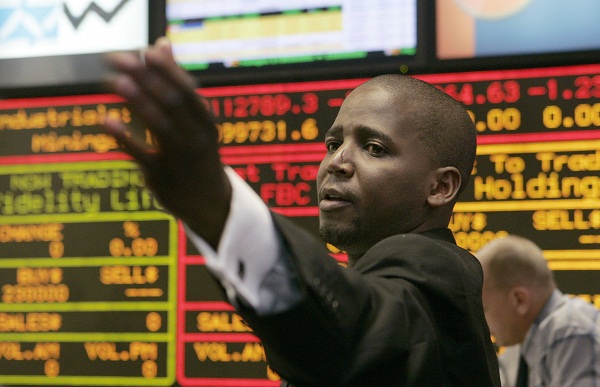 The Zimbabwe Stock Exchange reopens on Monday, August 3. It had been closed since the end of June due to speculation allegedly harmful to the national currency, the Zimbabwean dollar. An investigation into the alleged speculation has yet to be concluded.
Trading resumes in the Harare financial center on this Monday, after a month-long pause, but some international securities are still banned. This is the case of Old Mutual. The British insurance giant is indeed targeted by a prolonged suspension.
The Southern African country's financial intelligence unit blames it for the speculation that has greatly destabilized the Zimbabwean dollar. At issue is the "Old Mutual Implied Rate".
According to the investigators, this rate, which compares the value of Old Mutual shares in London and Harare, and thus makes it possible to estimate the exchange rate between the Zimbabwean dollar and other currencies, has fuelled fraudulent practices on the parallel markets, leading to a very strong dichotomy in relation to the official market. The consequences in the daily lives of Zimbabweans have resulted in soaring prices. The price of bread has doubled and the price of petrol has tripled.
The reopening of the Harare Stock Exchange does not put an end to the volatility of the Zimbabwean currency, whose erratic behaviour is one of the important indicators of the serious economic crisis that the country has been experiencing for almost 20 years.
Before the stock exchange closed at the end of June, the U.S. dollar exchange rate against the local currency, officially set at 57 Zimbabwean dollars, dropped as much as 100, due to fraudulent practices, according to Information Secretary Nick Mangwana.