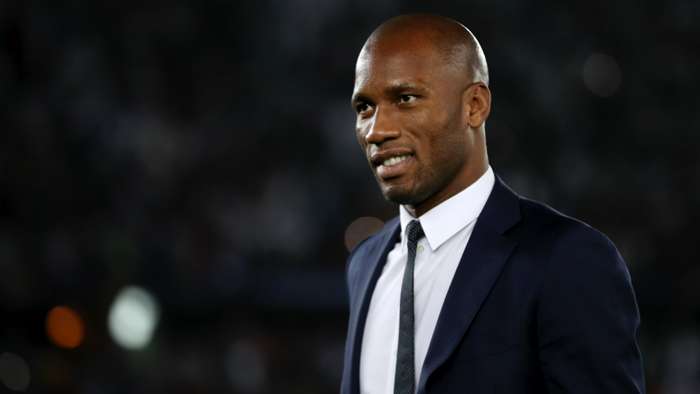 Didier Drogba officially submitted his candidacy for the presidency of the FIF on Saturday 1st August, the deadline for starting the race. The former captain of the Elephants, who had to fight to build his candidacy, will know within five days if the electoral commission validates his file.
There were a lot of people in Abidjan to accompany Didier Drogba on the morning of Saturday 1 August. The 42-year-old former striker was in a madding crowd as he submitted his candidacy for the presidency of the Ivorian Football Federation (FIF).
"It's not so much being president of the IFF that interests me, but it's the mission that binds this function. Our football is going badly (…). We are committed to contributing to the rebirth of Ivorian football," said the former striker of Le Mans, Guingamp, Marseille, Chelsea, Shanghai Shenhua, Galatasaray, Montreal Impact and Phoenix Rising.
A candidate for the anti-system, Didier Drogba led a short and difficult campaign. On 27 July, he still seemed to be out of the running due to a lack of sufficient sponsors. Even the Ivorian Football Association (AFI) did not support him.
However, it seems that the player, who has been retired since 2018, was able to obtain the eight sponsorships and the support of one of the five interest groups in time. It remains to be seen whether the electoral commission will validate Didier Drogba's application. It has five days to analyze each candidacy, including those already submitted by Idriss Diallo, former vice-president of the FIF, and Sory Diabaté, current vice-president of the FIF.
"I am back and determined to make my contribution to the building, renewal and development of Ivorian football," hammered the former striker, for whom it is "very important to give back to Ivorian football everything it (gave me).