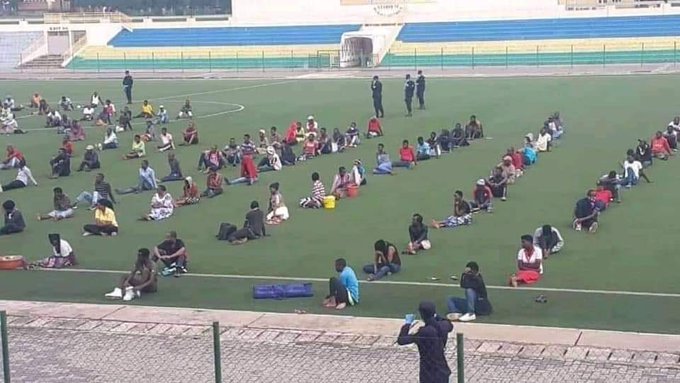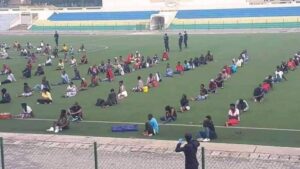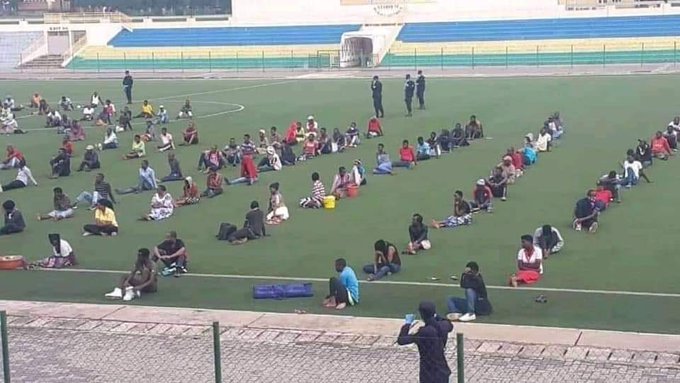 In Rwanda, more than 70,000 people have been arrested in two weeks for violating government directives to combat Covid-19.
According to authorities, most of the offenders who were masked incorrectly or not respecting the curfew from 9 p.m. to 5 a.m., were taken to stadiums or other open places where they were held for several hours before being released.
This drastic practice, which, according to the police, is aimed at raising awareness of the dangers of the disease, is of concern to some human rights defenders.
According to Human Rights Watch, these detentions are carried out without due process or legal authority. For the police, it is not a question of arrest, but of awareness-raising. In a tweet, the Ministry of Local Governance talks about "punishment".
Rwanda has recorded about 2,100 cases of Covid-19 for only 5 deaths since the beginning of the pandemic.
Over the past four months, the country has taken some of the strictest measures on the continent. It is still the only country in sub-Saharan Africa to be included on the list of countries considered "safe" by the European Union.