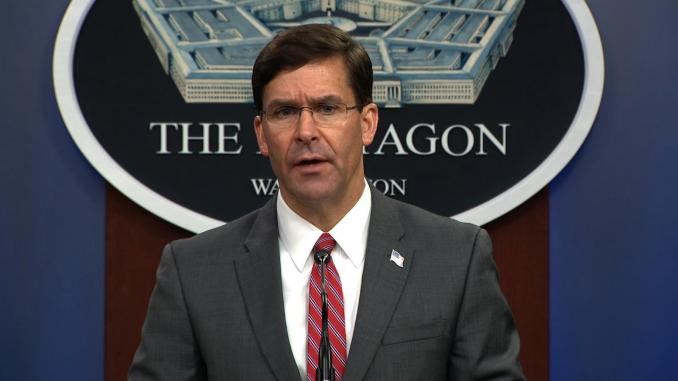 Secretary of Defense Mark Esper begins a three-day visit to North Africa on Wednesday, September 30. Mark Esper is making his first trip to the African continent. He will discuss anti-Jihadist cooperation. First step, this Wednesday: Tunisia.
Mark Esper has an appointment with President Kaïs Saied and his Minister of Defense. On the agenda: the strengthening of ties between the United States and Tunisia and the fight against jihadist organizations. And it should also be about the activities of China and Russia on the African continent.
The Pentagon chief also plans to visit the U.S. military cemetery in Carthage, near Tunis, where American soldiers who died in North Africa during World War II are buried.
After Tunisia, Mark Esper will head to Algiers, for the first visit to Algeria of a Pentagon chief since Donald Rumsfeld's visit in 2006, to discuss cooperation on regional security issues.
The third and last leg of Mark Esper's Maghreb tour will lead him to Morocco, Friday.
Morocco and the United States have close relations in the field of security and fight against terrorism.