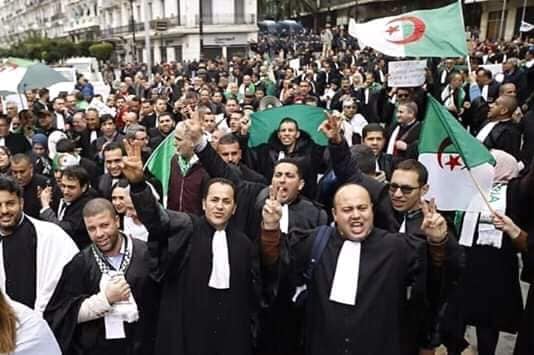 The National Union of Bar Associations supported, on Monday, September 28, the position of the Algiers Bar Association, which decided on Sunday to go on strike to demand an "independent judiciary".
Following a conclave held at the Supreme Court, it decided to paralyze judicial activity throughout the national territory on September 30 and October 1, in protest against the recurrent violations of the rights of the defense and the use of justice for political purposes.
This is another blow to the head of state and his government, already campaigning for the referendum on the constitutional revision, announced for November 1, but rejected by a large part of the political class.
The position of the Union of Bars is nevertheless considered timid by some members of the Algiers bar association.
The Council of the Bar Association of Algiers – the most important within the Union with its 8,000 members out of 45,000 sworn lawyers – has indeed proved to be the most radical. On Friday 25 September, its members voted for a boycott of all the courts in the capital (courts of first instance and courts) from September 27 to October 4.
They thus hinder the holding of trials scheduled during this period, some of which are highly publicized in the media.
The appeal trial of businessman Ali Haddad, who is being prosecuted for obtaining undue privileges, squandering public funds, and conflicts of interest, was thus postponed to October 11.
Element triggering this strike: an altercation last week in the court of Algiers between the president of the bar association of the capital and a judge who refused to postpone pleadings as the defense wished.
A meeting between representatives of the corporation and the judicial authorities is not to be excluded during the week. An approach has already been attempted by the Attorney General near the Court of Algiers to at least allow criminal trials to be held within the time limits.