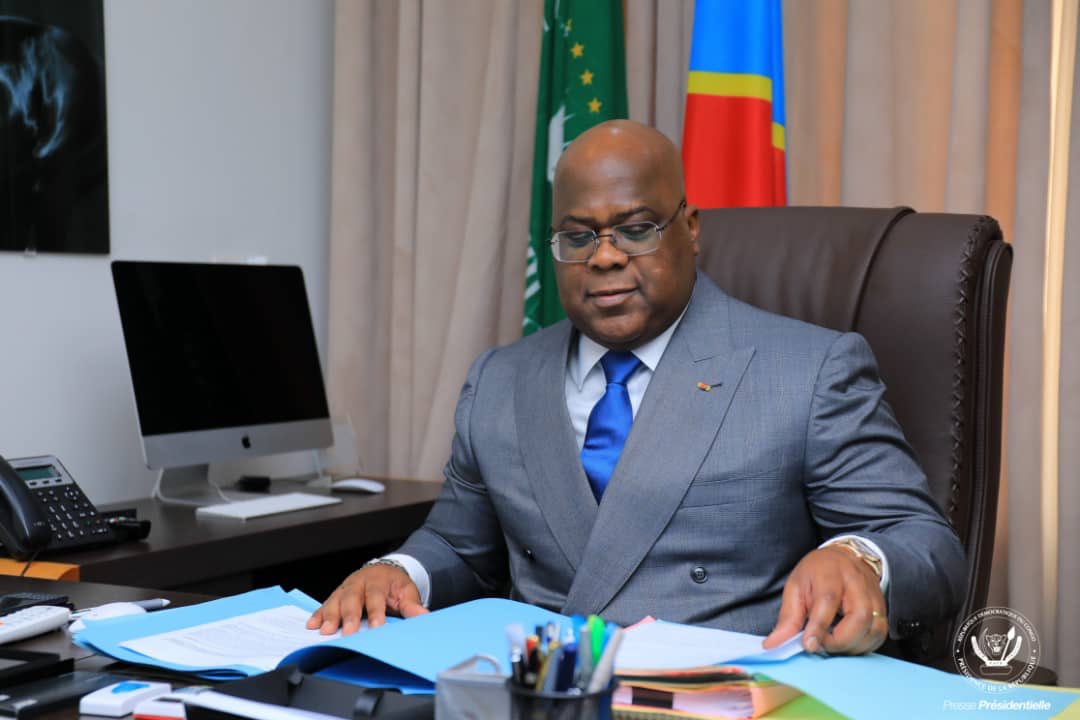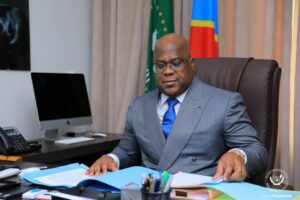 Felix Tshisekedi will address the Nation this Friday. The meeting of the Council of Ministers that was scheduled for today has been postponed. Tension is still high between the Cape for Change, his platform, and the Common Front for Congo, the political grouping of his predecessor and ally Joseph Kabila. This tension has increased in the past two days following the boycott of the swearing-in ceremony of three constitutional judges by the Prime Minister, the President of the Senate and the President of the National Assembly, all three members of Joseph Kabila's FCC.
In the DRC, political tension remains high around the swearing-in, on Wednesday, October 21, of the three judges appointed to the Constitutional Council by President Tshisekedi. The political platform of his predecessor accused the head of state of violating the constitution by appointing these judges. The FCC summoned the press yesterday Thursday in Kinshasa to denounce a "dictatorial drift" and assure that it will oppose any initiative aimed at destabilizing the institutions and continue its struggle for the restoration of democracy.
According to sources at the presidency of the Republic, Felix Tshisekedi is particularly angry with his Prime Minister. He believes that he is very attentive to the watchwords launched by the FCC of Joseph Kabila. And that, says an adviser to the presidency of the Republic, weakens the cohesion of the national executive.
A few hours before this Friday's communication, some in the entourage of Felix Tshisekedi, are asking the Prime Minister to draw the consequences of his position and to resign from his position and that of his government. Others go further and push the head of state to dissolve the National Assembly.
False, retort the relatives of Prime Minister Sylvestre Ilunga Ilunkamba, who say they are rather consistent in their positions. "For several weeks, the Prime Minister has been trying to defuse the bomb by notifying the head of state of problems of legality in his latest orders," explains an adviser to Sylvestre Ilunga Ilunkamba.
This Wednesday, the Head of State and the Prime Minister received, each on his side, some diplomats. According to various sources, the message was rather that of appeasement. On the side of the presidency of the Republic, some advisers report that despite the development of events in recent days, Felix Tshisekedi is not yet ready to break with his ally Joseph Kabila and that he would still give a chance to dialogue.