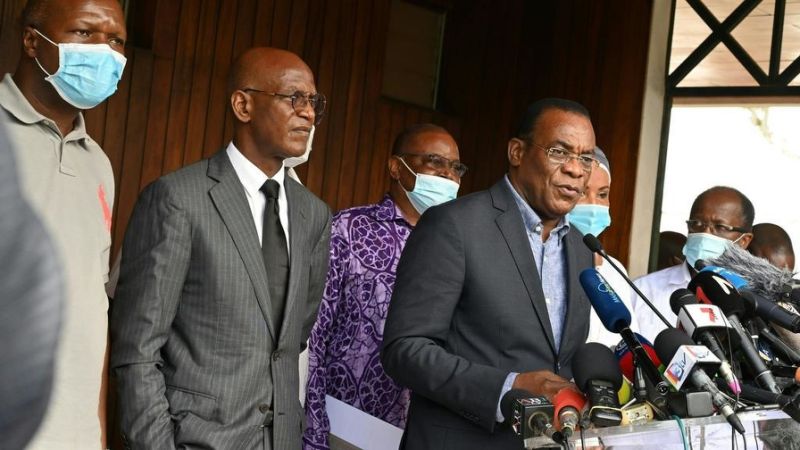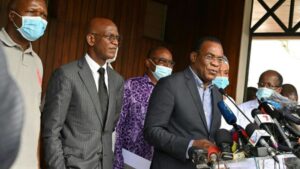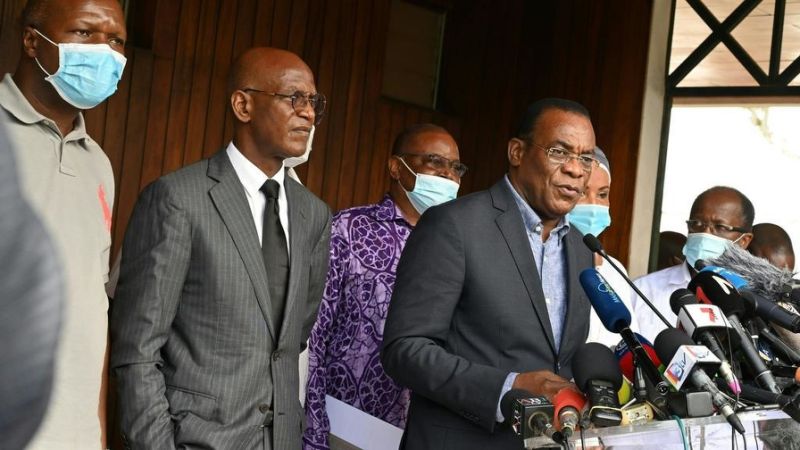 Following a meeting of more than an hour between the different opposition parties, Pascal Affi N'Guessan announced the creation of a National Transitional Council. The FPI candidate first recalled that the opponents no longer recognize Alassane Ouattara as President of the Republic and that his remaining in power is likely to "provoke a civil war".
This National Transition Council will be chaired by the candidate and head of the PDCI Henri Konan Bédié. It plans to set up a transitional government in the coming hours. Its mission is "to prepare a framework for the organization of a transparent and inclusive presidential election," explained Pascal Affi N'Guessan, as well as the implementation of "a national conference for national reconciliation for a return to peace in Côte d'Ivoire.''
The opponents thus remain in a dynamic of arm-wrestling with power since they also maintain their watchword of civil disobedience.
The ruling party reacted, through its executive director. Adama Bictogo considers this "unacceptable" and calls on the government to take a firm stand. "We consider this to be a mistrust of the authorities and that it is unacceptable. We therefore call for firmness on the part of the government, but above all we call for the application of the law vis-à-vis the opposition. "According to Adama Bictogo, the opposition wants to "drag the country into an artificial crisis and chaos. »
Meanwhile, the IEC has announced the full results of the October 31 presidential election: Alassane Ouattara is the winner with 94.27% of the votes. Pascal Affi N'Guessan received 0.99%. Henri Konan Bédie is credited with 1.66% and Kouadio Konan Bertin (KKB) gets 1.99% according to these official figures. According to the IEC, the participation rate is 53.9%. Provisional results that must now be validated by the Constitutional Council
In addition, shots and detonations were heard last night near the homes of several opposition figures, such as Henri Konan-Bédié, Pascal Affi N'Guessan, Albert Toikeusse-Mabri and Assoa Adou. No victims have been reported for the moment.