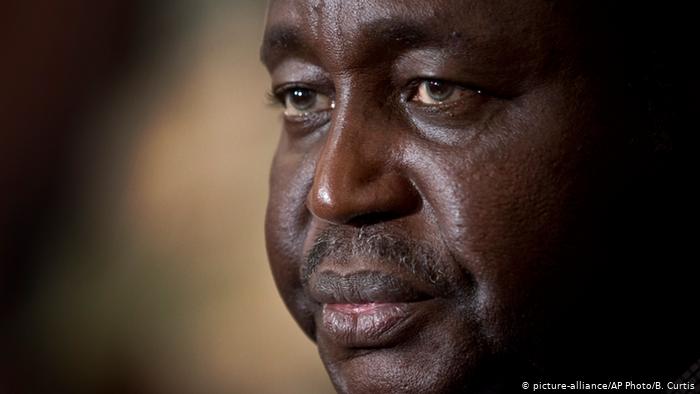 A thirteenth presidential candidate presented himself to the National Elections Authority (NEA): former President François Bozizé who came to submit his file in person. He will have waited until the last moment, maintaining the suspense in Bangui.
A few dozen supporters had come to welcome François Bozizé at NEA, and it was with a small team from his party that the ex-president came to submit his dossier.
But, and this is the big question, does he need a year in the country, as required by the electoral code, to run for the presidency? Moreover, one year from when? And does this period end with the submission of candidacies? On election day? The code does not specify it and the debate is currently focused among commentators on this question.
Especially since the date of François Bozizé's return to the Central African Republic is also being discussed. Returned by secret means, the candidate was seen in Bangui on December 15 last year. But his party says he can attest to his presence in the territory since October 9, 2019.
François Bozizé assures that everything is in order. "We leave it to the technicians of the NEA and the judges of the Constitutional Court to decide on this. There is no need to get ahead of things. If in fact I wasn't able to do so, I don't think I would be able to apply. As long as I have done so, it is because I have all the documents that allow me to present myself normally.''
Another frequently asked question is that of the arrest warrant and sanctions against the former head of state. The latter has not been convicted and the electoral code requires a simple extract from the criminal record of less than three months. Still, the vice-president of NEA Bernard Kpongaba wanted to reassure: Bozizé's candidacy is treated like any other. "There are no incidents, everything went well as for all the others. The file? According to our slips, according to what the law requires, we checked the list of what is required: everything was complete».
Once the application has been processed at the NEA, it will be sent to the Constitutional Court, which will be in charge of verifying the merits of the file.