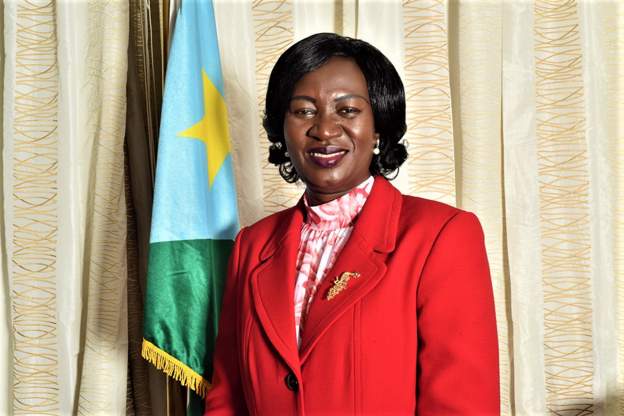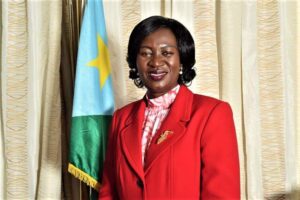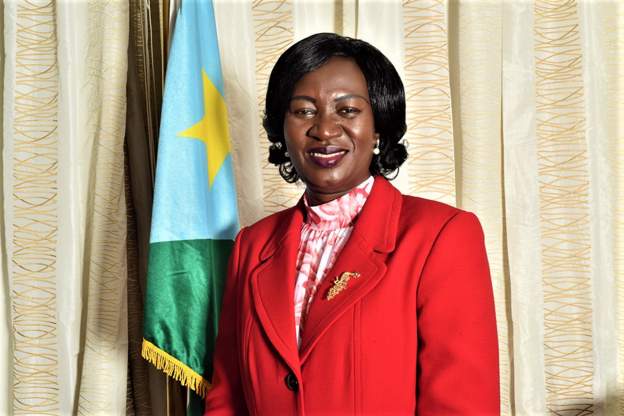 For the first time in the history of Southern Sudan, a woman is becoming president of the board of governors (BOA) of a university. Following a presidential decree published in the state media, Awut Deng Acuil was appointed to head the board of governors of Bahr El Ghazal University in the west of the country. The 57-year-old was Minister of Education since last February. Once again, her career path promotes gender equality in the country.
This is not the first time that Awut Deng Acuil has written the history of his country. In August 2019, she became the first southern Sudanese to become foreign minister, the achievement of an extraordinary journey.
Married young, she spent many years in exile in Kenya with her children, while her husband fought in the war between North and South Sudan until he lost his life.
Awut Deng Acuil then became a staunch campaigner for peace, human rights and gender equality. Early on, she became involved in a number of organisations, also training generations in conflict resolution.
With a degree in political science, she built up a reputation that led her to participate in many peace negotiations, particularly between North and South and between the Nuer and Dinka tribes.
Her activism was rewarded internationally in 2002 when she became the second African woman to receive the Interaction Humanitarian Award, after Graça Machel, wife of Nelson Mandela.
Awut Deng Acuil has never ceased his activism while serving his country by becoming, in turn, Minister of Labour, Humanitarian Affairs and Gender.
Awut Deng Acuil's career is not unlike that of another renowned woman, Victoria Yar Arol, the first South Sudanese woman to study at a university in Khartoum, when Southern Sudan did not yet exist.