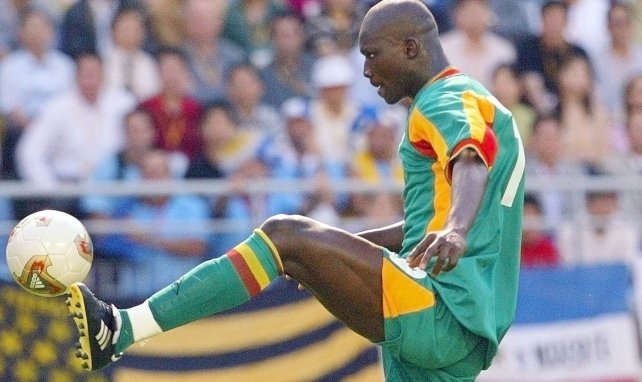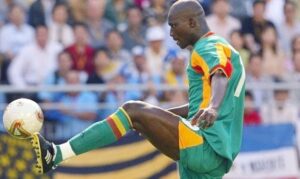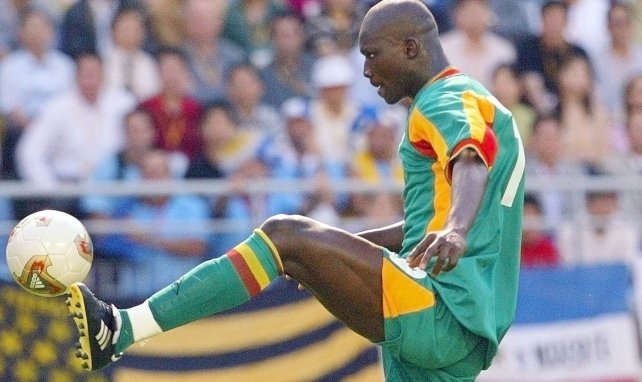 Papa Bouba Diop passed away this Sunday, November 29, at the age of 42, following a long illness. The former Senegalese midfielder had taken part in the 2002 World Cup and finished top scorer of the "Lions" with three goals including one against the French team, reigning world champion.
He was one of the faces of this golden generation of Senegalese football, finalist of the 2002 Africa Cup of Nations and above all quarter-finalist of the World Cup the same year. Papa Bouba Diop, who died this Sunday, November 29, is the one who made the French team fall from its pedestal of world champion during the opening match of the World Cup in Japan and South Korea.
The image will remain engraved. The number 19 tackles the ball into Fabien Barthez's goal before dancing around the corner post with his team-mates. Historic moment for Senegal: it is the first goal in the history of the "Lions" in the World Cup and it allows this recent CAN finalist selection to perfectly launch its first World Cup. The rest is a fairy tale: Papa Bouba Diop will score two more goals against Uruguay (3-3) and will be one of the leaders of this team stopped in the quarter-finals by Turkey. He is still the top Senegalese scorer in the World Cup (3 goals).
Born in Dakar, Papa Bouba Diop was educated at the ASC Jaraaf before flying to Europe at the age of 21. He headed for Switzerland where he won a championship title with Grasshopper Zürich in 2001, the year of his first selection with the "Lions" (he has 63 in total). Then, he joins France and RC Lens in January 2002, at the beginning of the best year of his career. For in addition to his exploits with Senegal, Papa Bouba Diop and his club finished in second place in the championship, synonymous with qualification for the Champions League.
The Senegalese then continued his career in England where he won the national cup with Portsmouth in 2008, after making his debut at Fulham. If it is in the country of the Queen that the "Lion" ends his career in 2013, it is in France that he lives his retirement with his family, in Arras, not far from Lens. The North was where he felt at home. It was there that he died, much too young.