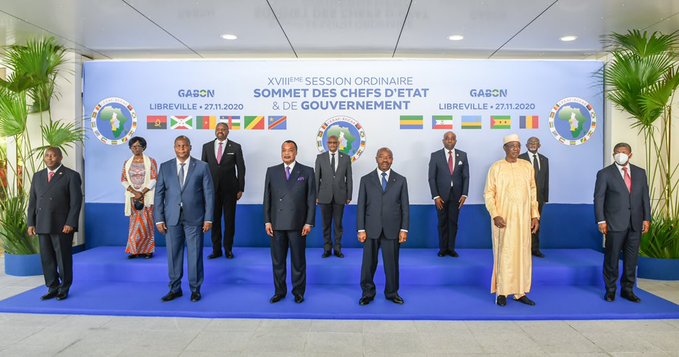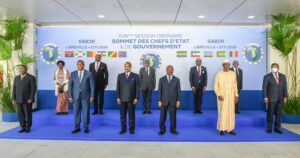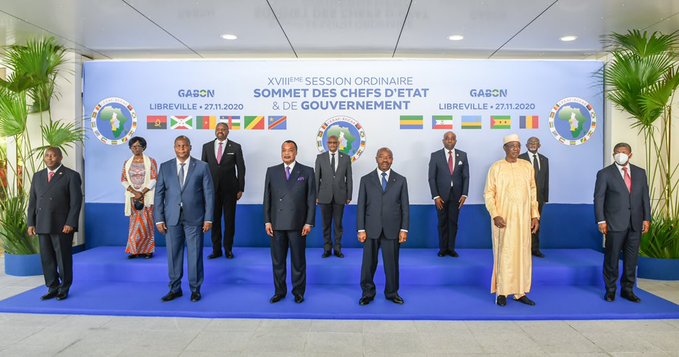 Six out of eleven heads of state attended a summit of the Economic Community of Central African States (ECCAS) on 27 November in Libreville, Gabon. This first face-to-face meeting since the outbreak of the Covid-19 pandemic was devoted to accelerating regional integration in this region, which is very rich in raw materials but also happens to be the least integrated and least developed on the continent.
Around Gabonese President Ali Bongo were Idriss Déby from Chad, Denis Sassou Nguesso from Congo, João Lourenço from Angola, Faustin Archange Touadéra from Central Africa and Évariste Ndayishimiye from Burundi, all of whom came to appreciate the reforms undertaken to boost ECCAS, the Economic Community of Central African States. After Ali Bongo, the Congolese president, Denis Sassou-Nguesso, will assume the rotating presidency of the institution.
The latter has been completely renovated. Its priorities for the next five years are now the construction of inter-state roads, the completion of the common market and the free movement of people and goods. Security in the region is the other priority. Armed conflicts have delayed the development of States and blocked regional integration, acknowledges the ECCAS Commission.
In Libreville, for example, the heads of state adopted a declaration on the security situation in the Central African Republic. Let us reiterate our call to the United Nations Security Council to lift the arms embargo against the Central African Republic to enable the country to have the necessary means to rebuild its defence and security forces," said Pacôme Moubelet Boubeya, Gabon's Foreign Minister. Let us decide on the appointment of a mediator in the Central African crisis».