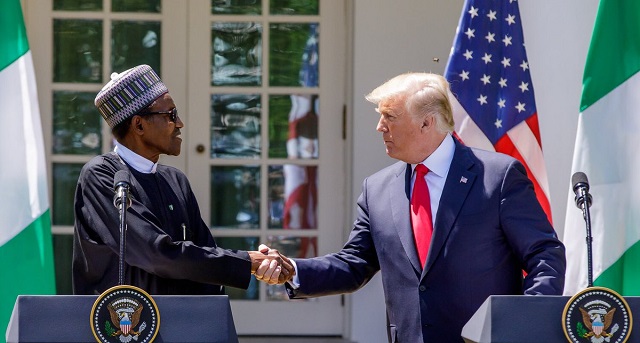 The United States on Monday (December 7) added Nigeria to its blacklist of countries "of particular concern" in terms of religious freedom, considered "the first of the freedoms" by the head of U.S. diplomacy Mike Pompeo.
"U.S. support for religious freedom is unwavering," he said on Twitter. "The annual blacklist shows that when religious freedom is threatened, we act," he warned. The other countries on the list are the same as in 2019: Burma, China, North Korea, Eritrea, Iran, Pakistan, Saudi Arabia, Tajikistan, Burma, China, Turkmenistan and North Korea.
Mike Pompeo did not specify the reasons for the blacklisting of Nigeria, which had already been placed "under surveillance" in 2019.
In its latest report on religious freedom around the world published in June, the US State Department noted tensions between the authorities and the radical Shiite group Islamic Movement in Nigeria, whose demonstrations are regularly suppressed in blood. It noted that the banning of the organisation last year was denounced by the Nigerian Catholic Church as a threat to religious freedom in general.
The report also refers to arrests of Muslims for eating in public in Kano State during the Ramadan fast.
Blacklisting can open the door to sanctions, including withdrawal of financial assistance from the US government, if designated countries do not take steps to correct the impediments to religious freedom for which they are blamed by Washington.
Mike Pompeo, a devout evangelical Christian, has made the defence of religious freedom his human rights priority, an area that has received little attention from the Donald Trump administration.
Yet Pompeo did not add India to the list, despite the recommendation of an advisory commission on international religious freedom, which in the spring denounced a "drastic deterioration" under the government of Indian Prime Minister Narendra Modi, a close ally of Trump.