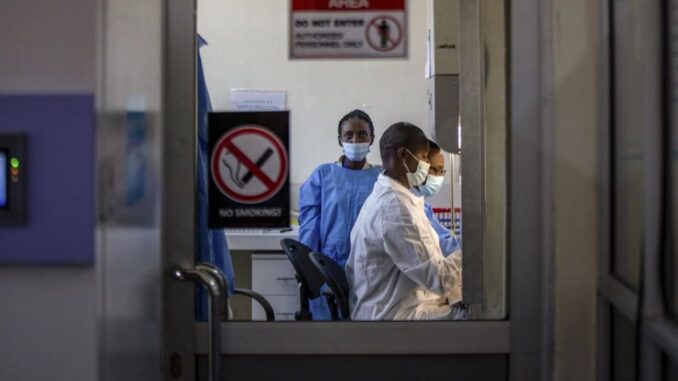 Is Rwanda experiencing a second wave of Covid-19? In the last few days, the country has been recording a peak in contamination, with around a hundred cases detected every day. Figures rarely reached since the beginning of the pandemic in Rwanda, which has been relatively spared so far. The government, which in recent weeks had reopened certain sectors of the economy, announced new measures on Monday 14 December to limit the spread of the disease during the holidays.
No celebrations in public spaces, nor receptions in private spaces for celebrations in Rwanda. All gatherings are again prohibited. Rwandans should celebrate Christmas and New Year's Eve under a curfew, set at 8pm between 22 December and 4 January.
Sport halls and swimming pools, which were allowed to reopen only three weeks ago, are closed. And Umushyikirano, the annual national dialogue, is postponed indefinitely.
In recent days, members of the government have been taking turns in the media to warn against a slackening of the population's vigilance. 13% of those recently tested in Musanze district, in the north-west of the country, were found to be positive. Hundreds of bars operating illegally have been closed throughout the country.
More worryingly, according to the Minister of Health, young people without co-morbidities are now contracting severe forms of the virus. Last weekend, a 14-year-old girl died from Covid-19 in Kigali. According to figures and data collected by Johns Hopkins University researchers, more than 6,800 people have contracted the new coronavirus in Rwanda since the beginning of the pandemic, and 57 people have died.
In Togo, the authorities have taken a similar measure, which has been roundly criticized by public opinion.