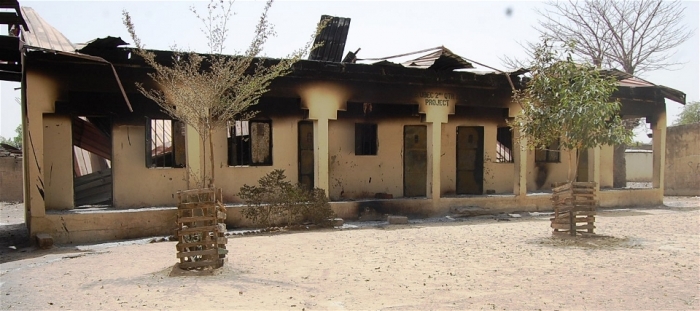 During the night of Friday to Saturday, several hundred high school students were kidnapped from their boarding school in Kankara by a hundred armed men on motorbikes. This attack, which occurred in the north-western state of Katsina, was first attributed to the "bandits" who usually operate in this area. The claim of this attack by Abubakar Shekau leader of Boko Haram, broadcast this Tuesday morning, December 15 in a voice message, marks a turning point in the expansion of the jihadist group. According to the state governor, the authorities are reportedly in discussion with the kidnappers.
According to the authorities, 333 schoolchildren have been kidnapped in Kankara, but there may be more than 500 currently in the hands of jihadists. A spectacular action, which seems to act definitively the rapprochement between the "bandits" of north-western Nigeria and the group Boko Haram, whose traditional base is located further east in the country.
In recent months, some groups based in the northwestern states have reportedly pledged allegiance to Abubakar Shekau, while former fighters of Boko Haram or the Iswap, its close branch of the Islamic state, have joined the ranks of armed groups.
This rapprochement would be a sign of an unprecedented expansion of the Boko Haram group in the western regions of Nigeria – through a network of well-established local armed groups. It could also be a sign of a rapprochement between jihadist groups, particularly between Boko Haram and the Ansaru group, affiliated to Al Qaida, which is also present in the area.
On the authorities' side, it is obviously astonishment. Faced with the jihadists' show of force, the authorities gave a confused communication, claiming in particular to be in contact with the kidnappers, without specifying who their interlocutors were. Moreover, at the time of the kidnapping, President Muhammadu Buhari was himself in the Katsina region – where he comes from. He was on a private visit there, which had been announced well in advance by his cabinet.
On Monday evening, the governor of Katsina State announced that about 15 young people had been found near the Zamfara forest and that a rescue operation was under way. This mass kidnapping has been condemned by President Buhari who is increasingly criticized for his powerlessness in the face of the continuing deterioration of the security situation in northern Nigeria.