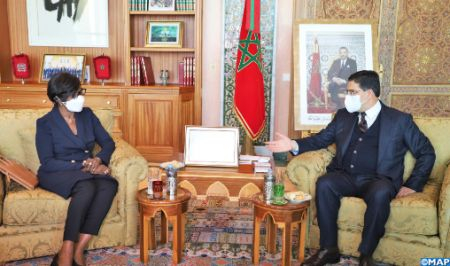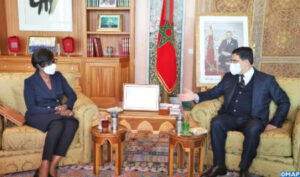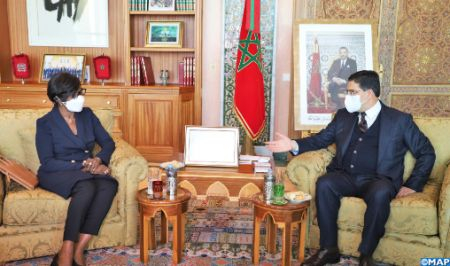 Moroccan Foreign Minister Nasser Bourita discussed Thursday in Rabat, with his counterpart from the Democratic Republic of Congo (DRC) Marie Tumba Nzeza, who is on a working visit to Morocco, means and ways to strengthen bilateral cooperation.
During the talks, the two officials have noted that the two countries share the same points of views on several issues of common interest, and have both voiced determination to endeavor to consolidate bilateral cooperation further.
President of the Democratic Republic of Congo Félix Antoine Tshisekedi had expressed in a letter he addressed in November to King Mohammed VI his country's solidarity with Morocco regarding its international commitments in the area of Guerguarat.
In his letter, president Tshisekedi described as "unacceptable" the situation that has prevailed in the area of Guerguarat following the illegal intrusion of polisario militias into this area where they have carried out acts of banditry, preventing the movement of people and goods and continuously harassing MINURSO military observers.
King Mohammed VI on his part addressed early December a message to President Tshisekedi, whose country assumes the chairmanship of the African Union.