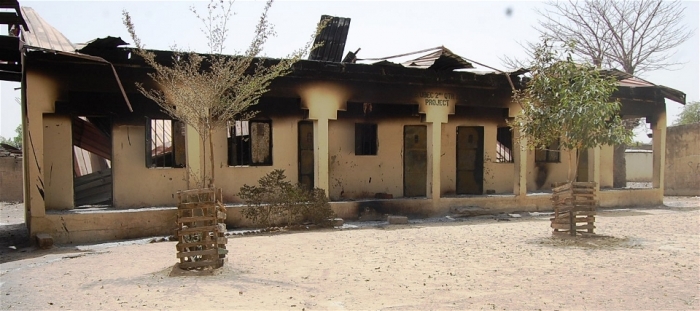 High school students captured last weekend at their boarding school in Kankara, north-western Nigeria, were released on the evening of Thursday 17 December. This mass abduction was claimed twice by Abubakar Shekau, leader of a faction of Boko Haram, first Tuesday and Thursday, through a video in which several children watched by armed men. Some of them are now free, while the governor of Katsina State, where they are from, says no ransom has been paid, which remains to be confirmed.
Packed into the back of trucks chartered by Nigerian security forces, the newly released children are smiling tired smiles. 344 teenagers were released on Thursday evening according to the authorities. They will be examined by doctors before being reunited with their families.
This release is "a great relief for their families," said President Muhammadu Buhari, quoted by one of his spokesmen. The Nigerian head of state noted that "the north-west of the country now represents a new challenge," especially since, according to him, "bandits and terrorists have continued to supply themselves with weapons despite the closure of borders" in recent months. "We will take care of this," Muhammadu Buhari promises in this communication.
After being abducted by criminal groups well established in north-western Nigeria, high school students in Kankara were separated into several groups. In a video released on Thursday, a young man surrounded by dozens of other hostages claimed that 520 high school students were captured. A number of them are reportedly still in the hands of the local gang leader who carried out the mass abduction.
The nature of the links between these bandits specialising in kidnapping and looting and the jihadist group Boko Haram, which claimed responsibility for the operation, remains unclear. Whether these links are purely transactional or much more ideological.