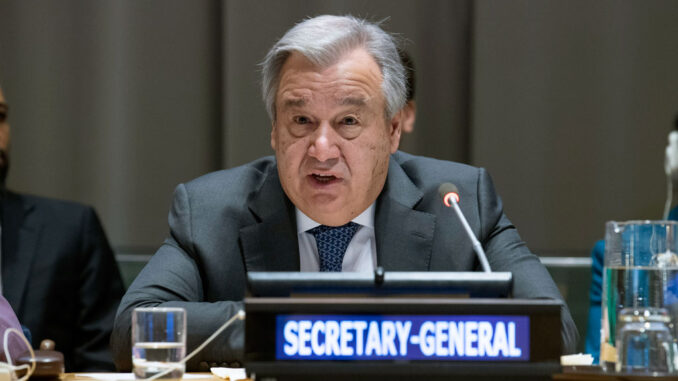 The Algerian regime has repeatedly called on UN Secretary General Antonio Guterres to appoint a new UN envoy for the Sahara in replacement of German Horst Köhler, who stepped down in May 2019, but when the UN chief reportedly did, Algiers snubbed his proposed candidate.
Algeria has frequently criticized the delay in naming a new successor to Köhler. However, as soon as the news was leaked out from the United Nations that former Romania's Prime Minister, Petre Roman has been shortlisted for the post, the Algerian authorities and state-owned media have completely lost it again.
They do not like Guterres' pick not for his lack of experience in international relations or mixed records but merely because Mr. Roman participated many times in the international "Crans Monta Forum" organized in the Saharan Moroccan city of Dakhla.
According to Algerian rulers, the participation of the former Romanian PM in the Dakhla forum shows his position in favor of Morocco. They slammed the UN chief for his choice, confirming their direct involvement in the Sahara issue contrary to their false neutral pretensions.
Algerian diplomat, Smaïl Chergui, outgoing AU Commissioner for Peace and Security, has also criticized the UN Secretary General for his pick and went even further to blame Mr. Guterres for failing to prevent the opening of consulates in the Moroccan Sahara.
But the UN Chief has already made a clear comment on the issue, affirming that the UN body has no saying in the opening of consular representations in Laayoune and Dakhla as it is a sovereign decision made between States.
Algerian authorities desperately tried to discredit and belittle Guterres contributions and sustained efforts for solving the Sahara regional conflict, saying the UNSG has worked only to maintain the status quo.
This shows clearly the inconsistency of Algerian stand because since the US announced its recognition of Morocco's full sovereignty over the entire Sahara, Algeria has continuously insisted that the UN position on the Sahara remains unchanged.
Algeria, which continues to slip deeper into isolation with its president still hospitalized in Germany with Covid-19, has been crushed by Rabat's foreign policy victories and worldwide support for restoring traffic flow with Mauritania and gaining American recognition of Moroccan sovereignty over its Sahara.