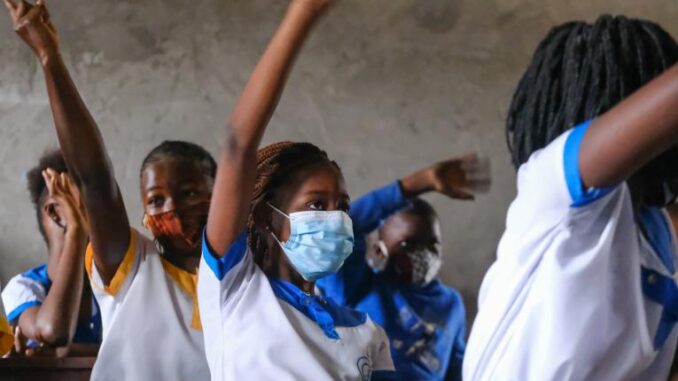 Congolese students have been at home since December 18. This decision was taken to stop the spread of the second wave of the coronavirus pandemic. But for the UN agency, the government must now give priority to the reopening of schools, taking all measures to protect students.
The United Nations Children's Fund believes that the decision to close schools nationwide should be avoided as much as possible. Unicef maintains that this decision should only be a measure of last resort, after all other possibilities have been considered.
The UN agency particularly emphasizes the case of the most marginalized children, who would be most likely to drop out of education altogether. They pay the highest price for closing schools, it says.
Unicef cites recent studies conducted in the DRC that report a drop in enrollments, particularly among girls, in schools when they reopen at the beginning of the 2020-2021 school year.
The government, for its part, points out that the health situation does not allow schools to reopen. "We are making an effort to control the number of deaths, but the death rate [from Covid-19] is starting to rise," explains Health Minister Dr. Eteni Longondo.
There will be a resumption of classes, he says, but no date has been given so far. "Let the pupils and students not think that there will be a blank year," the minister said.
For its part, Unicef insists: if children are exposed to a second long period of school closures, the effects will be felt for several generations.