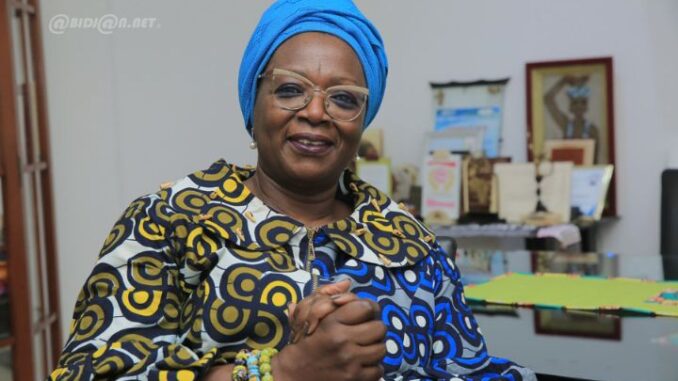 Senator Mariam Dao Gabala has been chosen by FIFA to chair the normalization committee of the Ivorian Football Federation (FIF). The international football organization placed the FIF under supervision on 24 December because the governing bodies of Ivorian football failed, according to it, to organize a proper election to renew its executive. And to take control of this federation, Fifa has chosen a complete neophyte in the world of football.
At 60, Mariam Dao Gabala has a very full CV, but one that is more focused on solidarity finance and civic commitment to women and farmers than on football and its mysteries. This HEC graduate has spent her career in microfinance. It is notably she who turned around Unacoopec between 2013 and 2017, the largest microfinance organisation in West Africa. She also worked for twenty years for Oikocredit, the financing institution founded by the World Council of Churches. There she was involved in the development of cooperatives and social enterprises in the sub-region.
Very involved in civil society in West Africa, it is in this capacity that she was appointed – along with 32 other people – Senator by Alassane Ouattara in 2019. Mariam Dao Gabala admits that she only knows about football as her five sons tell her. "Not being in the middle is an asset, it allows us to step back is to be more objective," repeats the woman who said she was the first surprise of her appointment, Thursday, January 14. Moreover, her colleagues on the committee, former minister Martin Bléou and lawyer Simon Abé Yao, are no more specialists than she is in football.
Their mission, which she describes as "difficult but not impossible", is more technical and legal than sporting. It will consist of managing the day-to-day business of the FIF, reviewing the rules, the statutes and the electoral code, and organising the election of the new executive committee. In other words, to put a definitive end to a crisis that has been going on for almost a year.