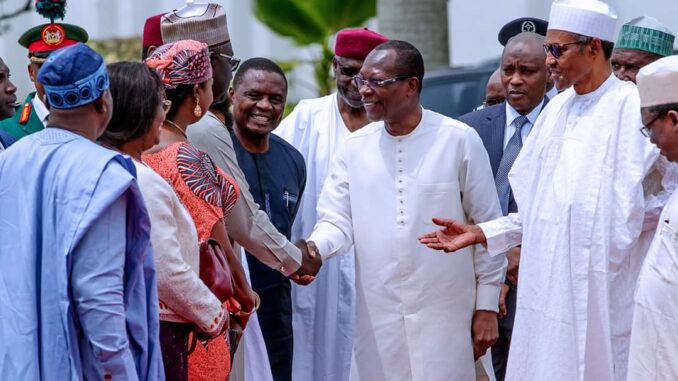 The Beninese Head of State Patrice Talon went to Abuja on Tuesday 19 January to meet his counterpart Muhammadu Buhari. The two countries are neighbors, but for sixteen months, the Nigerian president has closed the borders of his country unilaterally with Benin, officially to fight against smuggling, very damaging to its economy.
A month ago Nigeria ordered the reopening, but in fact it is partial. Well-informed diplomats speak of a visit devoted to bilateral relations Discussions between the two presidents focused on neighborhood and borders.
"The survival of our neighbor is also ours," the Nigerian president said in a statement by his press office.
It sums up well the reasons for the visit of Patrice Talon, accompanied by his Minister of Foreign Affairs and his Minister of Finance.
At the end of December, just after the reopening of the borders, Benin's number 1 wanted to meet his counterpart. A letter left Cotonou for Abuja. According to our information, the two leaders had a tête-à-tête, extended to the Ministers of Foreign Affairs. It went very well, reports one source.
The aim is to find solutions to manage traffic and trade in Sèmè Kraké according to Nigeria's new requirements. It is a question of avoiding what happened sixteen months ago.
On this partial reopening of borders, the Nigerian side would have confided to the Beninese delegation that no restrictions accompanied the measure. Clearly nobody asked to block trucks and goods.
While Patrice Talon was in Abuja, the director general of Beninese customs and his teams went to the border of Sèmè Krakè. Together with Nigerian immigration and customs, they inspected the container unloading sites.