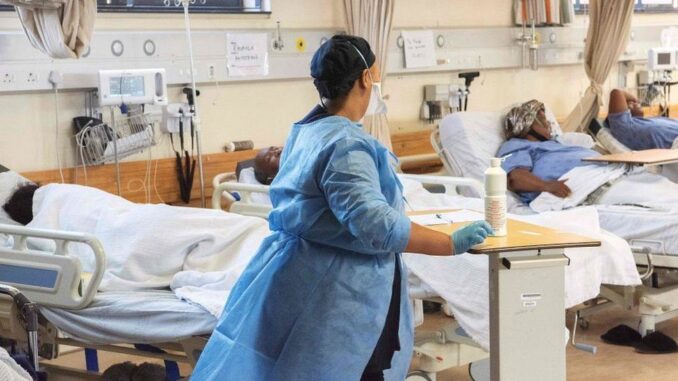 During its 58th summit, held by videoconference this weekend, ECOWAS proposed measures to combat Covid-19. Starting with a harmonization of the price of PCR tests for travelers, in order to allow a better visibility for those who travel between the different countries of the sub-region. For the time being, there is a real disparity between countries. And this is not the only brake on traffic.
50 dollars maximum, this is the harmonized price that West African States want to reach for their PCR tests. 50 dollars is the low range currently practiced in the subregion. In Ghana and Nigeria, one can charge up to three times that amount.
These disparities do not facilitate travel between countries, as ECOWAS would like, especially if one sample has to be taken at departure and another at arrival . And this is not the only obstacle.
The Ivorian Minister of Health also mentioned on our antenna a harmonization of the validity period of the test certificate. This also varies from one country to another.
However, another question remains: that of testing capacity for the entire population.
While in the capital cities, access to a screening center is possible, rural and outlying areas are still too often ignored, and the number of cases detected falls far short of the actual circulation of the epidemic.
Dr. Issa Malam Kanta is the medical director of the NGO Alima, in Dakar, which works in about ten African countries. The will to harmonize the price of PCR tests in the Cedeao zone is surely a good thing for travelers, he says, but it hides a crying lack of access to tests for the general population, because currently only 1,000 to 2,000 tests are done daily in West Africa, which is too little.
Specialists are hoping for the imminent and massive arrival of antigenic tests, which are less reliable but much faster and easier to deploy.