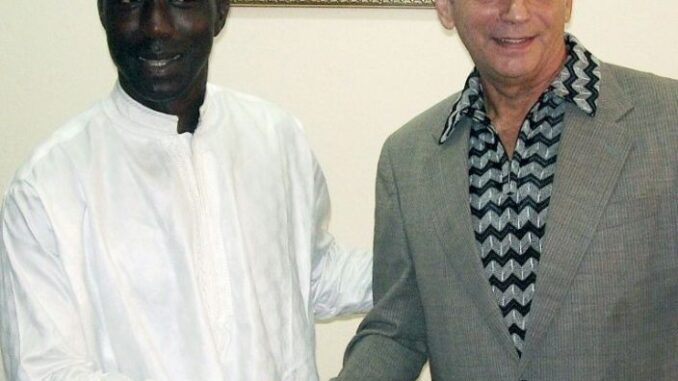 Ganiou Soglo, an opponent who filed his application for the presidential election next April, was attacked, shot and wounded Friday in Zinvié on the outskirts of Cotonou. He would be out of danger according to the family doctor. But the case takes a political turn, opposition and power are engaged in a war of communiqués.
The candidate nominated by the Democrats, the party of former head of state Boni Yayi, was the first to draw. Reckya Madougou accuses the government of introducing "intellectual terrorism" into Benin.
As for the president of the Party for the Liberation of the People, it is an attempt to assassinate the opponent.
Accusations and insinuations inadmissible for the Talon camp. One of the supporters of the majority reminds Mrs. Madougou that she recently served the power of a neighboring country of Benin, which has very little virtue in matters. He speaks of Togo. Following this, the minister spokesman of the government assures that investigations are underway to elucidate the motives of this aggression and apprehend the perpetrators.
Ganiou Soglo published a first post from his hospital bed: "nothing can undermine my commitment to freedom," he wrote.
Opposition figures such as Boni Yayi, Joel Aivo, Reckya Madougou and others marched at his bedside. The police began the investigation, interviewing Ganiou Soglo's driver, who was driving the vehicle at the time of the attack.
The investigation was turned over to the criminal investigation department.