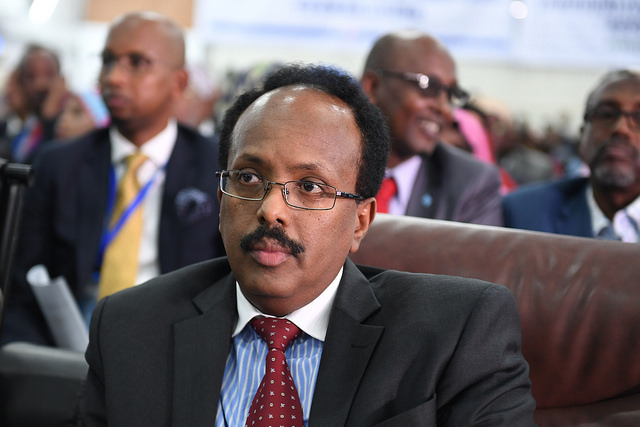 The opposition no longer recognizes the legitimacy of President Mohamed Abdullahi Mohamed, known as "Farmajo". His term of office has officially expired and presidential elections to choose his successor could not be held. Last-minute talks between the presidency and the federated states came to nothing, plunging the country, already hard hit by state disorganization and terrorism, into uncertainty.
These talks took place in Dhumasareb, 400 kilometers from the capital, Mogadishu, from Wednesday to Saturday. The leaders of the five states of the Somali federation had accepted President Farmajo's invitation to the last-chance talks.
The Somali political actors disagree on the very particular voting system that was chosen for the presidential election, mixing clan nominations and parliamentary voting. To date, nothing has succeeded in bringing the points of view closer together.
Opponents of the outgoing president accuse him of manipulating the electoral commissions that were painstakingly agreed upon last September and of trying to trick his way into power.
So since last night, the main opposition candidates in the presidential election no longer recognize the legitimacy of the president. They are calling for the establishment of a transitional authority and claim that the security forces must no longer obey the outgoing president.
However, UN Special Envoy to Somalia James Swan said last week that the constitution allows the president to remain in office until a successor is elected. Together with the U.S. Embassy, the U.N. mission called for further talks on Monday, February 8, saying a consensus was within reach.
Nevertheless, the situation in Mogadishu is tense. Shots were heard at midnight in the city, celebrating the official end of Farmajo's mandate. No reaction was published at that time from the presidency side.