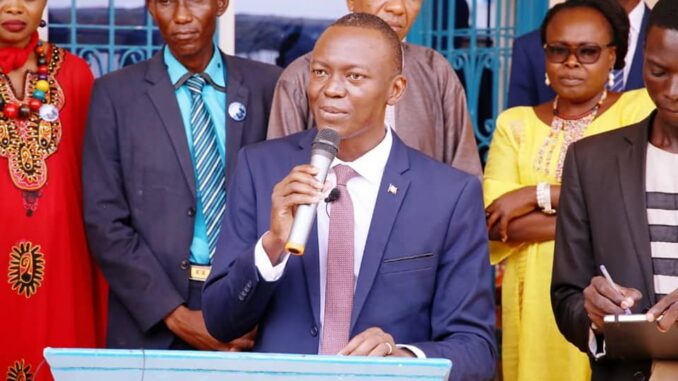 Presidential elections are scheduled for April, and a march was organized, this Saturday, in Ndjamena and other cities to contest a new candidacy for President Idriss Déby. The march was banned by the authorities. There have been about 100 arrests throughout the country, according to the Chadian Human Rights Commission.
On the morning of Monday, February 8, Chadian police announced that seven people had been charged at the Ndjamena courthouse, while opponent Succès Masra is still a refugee in the U.S. Embassy. The national police announced the names of the seven people charged for organizing Saturday's demonstration, among them Mahamat Ibedou, Secretary General of the Chadian Human Rights Convention, and Fatimé Soumaïla, Treasurer of the Transformers.
These individuals are currently charged with disturbing public order, causing bodily harm to officers and destroying public property. In particular, Commander Paul Munga, a spokesman for the national police, reported that several police officers were injured and several vehicles were damaged. The seven were arrested in front of the U.S. Embassy at the same time that Succès Masra had taken refuge there.
Questioned on the case of the leader of the Transformers Party, Commander Paul Munga kicked it to the sidelines: "The national police does not manage what happens in the chancelleries, each embassy is responsible for its activities. The role of the police is to arrest those who resist the law and to track down what is poured into the public voice to commit crimes, for the rest it is not its problem, it is outside its competence. »
According to our information, negotiations were held to guarantee the security of Succès Masra as she left the embassy, including the withdrawal of the security forces from the embassy perimeter, which they had been surrounding since Saturday. But Succès Masra refuses to leave the diplomatic building until those arrested on Saturday are released.