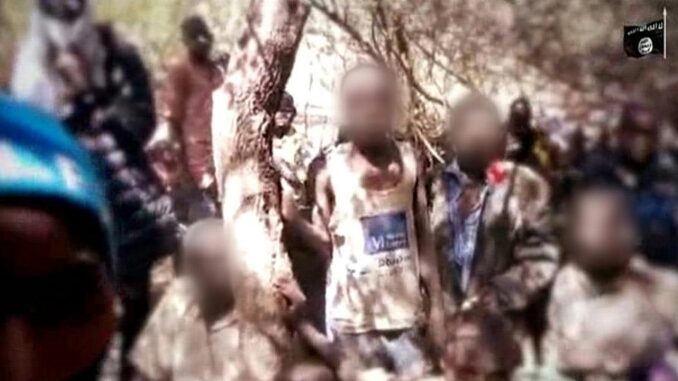 On December 11, 344 Nigerian schoolchildren were captured in the northwestern part of the country. A mass abduction that had been claimed by the chief of Boko Haram, causing worldwide uproar. On Tuesday, it was learned that the gang leader who carried out this spectacular kidnapping (with the help of two other criminal leaders in the region) had surrendered his arms, under an amnesty agreement sealed with the governor of the state of Zamfara. But these peace accords are not unanimously supported by politicians in the northwest who are in contact with these criminal groups.
The surrender of gang leader Awwalun Daudawa and five of his lieutenants was widely publicized by Zamfara state authorities. They presented the weapons and ammunition handed over to them by the bandits – who swore on the Koran that they would "not return to their old practices.
A promise welcomed by the governor of the state of Zamfara, who assures that the dialogue engaged with local criminal groups has reduced the attacks and the number of deaths in his region.
But not everyone shares this optimism in north-western Nigeria, which has been suffering for the past ten years from the violence of these gangs specializing in looting and kidnapping for ransom.
After yet another bloodbath, the governor of Kaduna State recently declared that he does not believe in the repentance of these criminal elements, against whom he says he is "at war".
Encouraged by religious leaders, the governor of Katsina State, for his part, is always open to dialogue – even though he has admitted that the "bandits" have always ended up taking up arms and betraying the peace agreements signed with the authorities in the past.