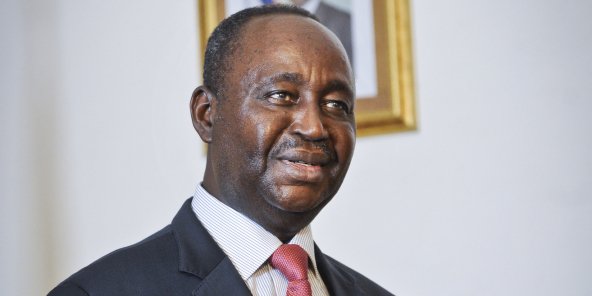 The Central African armed forces and their allies continue their counteroffensive to push back the rebellion. On Tuesday, they recaptured the strategic northwestern town of Bouar from armed groups. Parallel to these military operations, discussions have been held in the last 48 hours between emissaries of ECCAS, the Community of Central African States, several actors of the rebellion and former Central African President François Bozizé.
The president of the ECCAS commission, the Angolan Gilberto Da Piedade Verrissimo, leads the discussions. On Monday, according to his entourage, he was scheduled to meet with former President Bozizé in Chad not far from the border with the Central African Republic. Eventually, the latter was represented, according to this source: notably by his son Jean-Francis Bozizé, and Makime Mokom, one of the anti-Balaka leaders.
From good sources, Abakar Sabone, one of the figures in the rebellion who was not far from the Chadian border, also spoke with the delegation. The commission chairman also traveled to Sudan, a diplomatic source said, to meet with Noureddine Adam, another leader of the rebellion. The objective is to sound out their intentions to try to resolve the ongoing crisis in the Central African Republic and prepare for the next summit of the subregion scheduled for March 2 in Luanda.
But this initiative "does not have unanimous support," reports one diplomat. The heads of state of the region are "divided", he said, on the course of action to be taken. Supporters of an inevitable dialogue with the rebels on one side, supporters of the strong method on the other … Not forgetting that the Central African authorities have always said their intention to prosecute the leaders of this new rebellion.
On Tuesday in the Central African capital, it was said that they had not been informed of the meetings in progress that involve "only ECCAS". They said they were open to discussions "within the existing framework of the Khartoum agreement", but not to an "umpteenth dialogue with putschists".
In a voice message broadcast on social networks on Tuesday evening, François Bozizé also denied rumors of his arrest in Chad. "I am doing well," the former president assured. All we are asking for is "dialogue and consultation," he said.