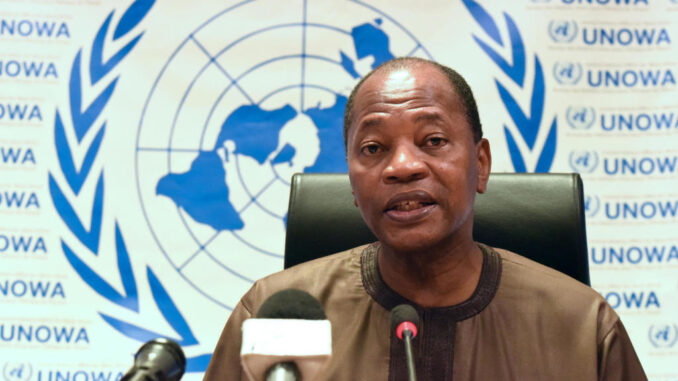 Ibn Chambas, special representative of the UN Secretary General in West Africa and the Sahel has completed his mission in Benin. He met with civil society, electoral commission, Constitutional Court, opposition, majority, international community and the head of state. Patrice Talon received him last with his Minister of Foreign Affairs. Faced with the "differences between the majority in power and the opposition", the diplomat advocates giving priority to dialogue.
The UN diplomat will have seen everyone in three days. On leaving Patrice Talon's courtroom, he summed up his "fact-finding mission" in these terms: "With 60 days to go before the elections, we are seeing divergences between the political actors on the modalities of participation. In order to ensure a peaceful, peaceful, credible and inclusive election, I invite all stakeholders to give priority to consultations.
Present at the meeting, Benin's Minister of Foreign Affairs, Aurélien Agbenonci, for his part, said that there was a climate of serenity within the government and institutions. Before adding: "The United Nations mission was informed of the appropriate conditions that are being put in place for us to have peaceful, open elections that allow our citizens to choose their leader. »
The UN envoy did not say anything about the outcome of his visit to Cotonou.
Just after his departure, the party Les Démocrates gathered the press to shout again for exclusion because of the missing sponsorships on his presidential ticket. The Democrats are already drawing their conclusions and claim that this will be the third time in a row that they will be excluded from an election.