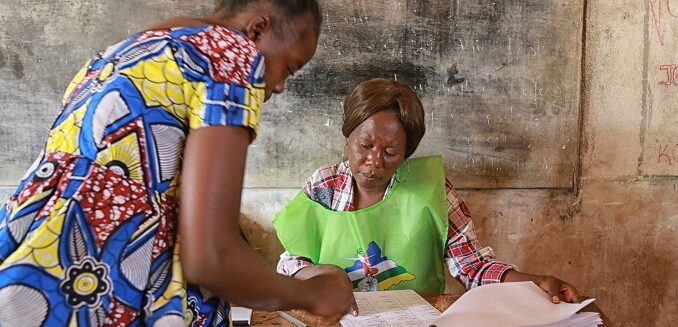 In a decree signed on February 12, 2021, President Touadéra convened the electorate for the second round, as well as for the resumption of voting in the constituencies where it was invalidated or could not be held. A total of 118 constituencies out of 140 are therefore called to vote on March 14. And this in a political and security context that is still complicated.
This is an election in the context of a state of emergency. There is no contradiction to this, the government spokesperson responds, because the state of emergency does not restrict the freedom of movement of citizens. Another question that arises is the curfew from 6:00 pm to 5:00 am. Discussions for a possible easing of the curfew are underway.
Regarding the issue of insecurity: the government is doing everything to "liberate" the areas and cities that could not vote in December 2020, assures Minister Ange-Maxime Kazagui. This is, for example, the case in Bouar or Bambari, the authorities are planning to strengthen the presence of national and allied armed forces on the spot.
At the beginning of February, the opposition coalition, which rejected the results of the first round, announced that it was withdrawing its candidates from the legislative elections, calling the process a "sham". Annicet-Georges Dologuélé, who came second in the presidential election and is a member of COD2020, decided to maintain his candidates. Elections were held on March 14 in order to meet the constitutional deadlines, since the new National Assembly must be in place by May 2, 2021.
The humanitarian situation in the Central African Republic is increasingly worrying, according to the UN. Since the beginning of the crisis in early December, nearly 1.5 million people have been displaced within the country and in the region. The United Nations High Commissioner for Refugees (UNHCR) believes it has difficulty accessing these populations and providing them with the necessary assistance.