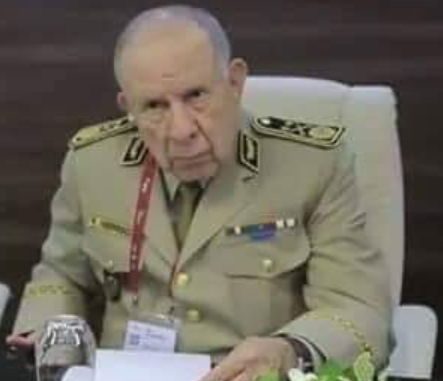 The Algerian defense ministry has issued a communiqué denying the information on the imminent participation of Algerian troops in the G-5 Sahel troops. This communiqué confirms, if anything, that the Algerian army chief of staff, General Said Chengriha, is the undisputed master in the country and that the Head of state is a mere rinky-dink President.
Actually, under the Constitution, the President of the Republic is the supreme head of the armed forces and, at the same time, Minister of National Defense. So, any major decision concerning the army should be made by the President. Yet, as the situation goes in Algeria, General Changriha no longer bothers to keep up appearances and makes decisions that are constitutionally part of the President's prerogatives.
This encroachment on President Abdelmajid Tebboune's powers had been recorded as early as last January, when the general insisted that the first official activity of the Head of state after his return from Germany, be the meeting with the chief of staff.
The meeting had been broadcast on public television and took on the appearance of an allegiance from the president to the chief of staff rather than the other way around.
Analysts explain that General Chengriha's confiscation of presidential power is only one step of his plan to take total control of the country.
This attempt to confiscate power was confirmed by a diplomat positioned in a European embassy in Algiers who underlined in a report to the European Commission late 2019 that the repression against the Hirak protesters was carried out by the military authorities which resorted to unprecedented sly methods, to avoid alarming the international community and ending up on the dock of all international institutions.
These authorities have established a strategy of massive, targeted and one-off arrests with the aim of instilling fear among militants and silencing the press, the diplomat had stated.