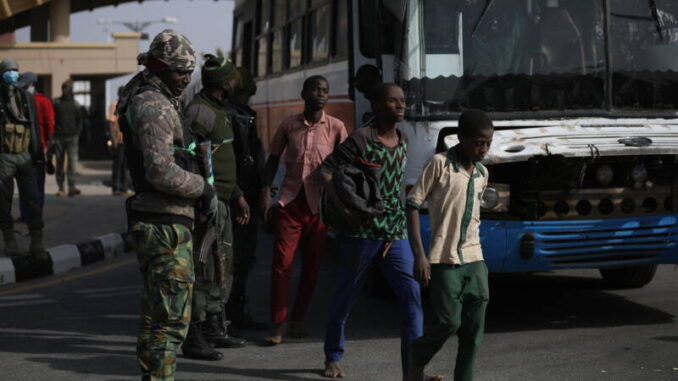 53 bus passengers, kidnapped a little more than a week ago in Niger State, in the central-western part of the country, were freed on Sunday evening. On the other hand, the 42 hostages captured in the village of Kagara last Wednesday are still in the hands of their captors.
There was talk of at least "twenty" hostages. In the end, 53 people were freed on Sunday evening, just one week after they were kidnapped.
The victims, hungry and exhausted, were received shortly before midnight by the local governor, Abubakar Sani-Bello. He stated in a communiqué that the authorities spent "a week of dialogue, consultations, hard work and sleepless nights to obtain their release as soon as possible".
According to the Nigerian press, 20 women, 24 men and 9 children were released. These hostages appeared in a video in which the kidnappers, armed with machine guns and a rocket launcher, demanded a ransom of 1 million euros. The authorities firmly rejected this deal.
Sunday, the governor of the State of Niger said that the 42 people including 27 students, kidnapped in Kagara last Wednesday, have still not been released. Negotiations are under way and are well underway, according to local authorities.