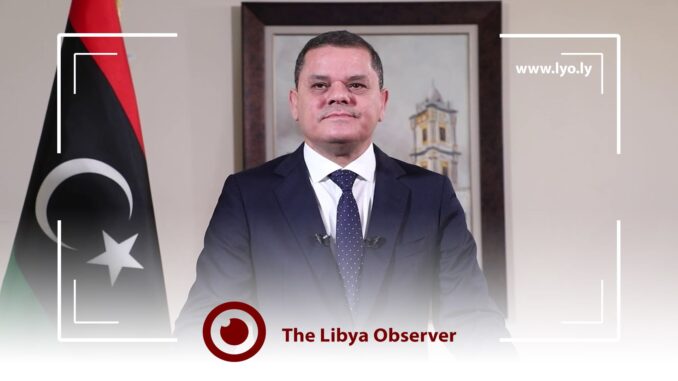 Libya's Prime Minister-elect Abdul-Hamid Dbeibah Thursday said his much-awaited cabinet makes tackling Covid-19, electricity and national reconciliation as his top priorities.
At a press conference, Dbeibah, Libya Observer reports, had given the formation of the unity government to the House of Representatives (HoR) Presidency after consultations with the High Council of State, Libyan Political Dialogue Forum as well as the HoR.
He did not reveal the names of his cabinet line-up but said that he had received 3000 CVs but managed to consult 2,300 of them.
A parliamentary session is to be held in a few days to give confidence to the future government that Dbeibah said will encompass all Libyan parties and components.
A businessman hailing from Misrata, Deibah was elected on Feb. 05 by 75 Libyans who took part in the Libyan Political Dialogue Forum (LPDF). He was elected the same day as Mohammad Menfi, who will lead the new Presidential Council.
Both men will steer the oil-African country towards elections slated for Dec. 24.