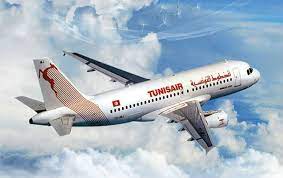 The Tunisia government, main holder of national carrier, TunisAir, has named Khaled Chelli as the new Chief Executive Officer (CEO) of the ill-performing airline.
The Transport and logistics ministry Friday confirmed Chelli's appointment which has been in the channel for days, Webdo Tunis reports.
Chelli takes over from Belgacem Tayaa, delegated administrator also appointed early this month.
The former head of Civil Aviation and Airport Authority (OACA) is the second CEO to be appointed this year by the Tunisian state.
Early January transport minister Moez Chakchouk named US-based Olfa Hamdi and tasked her with developing a strategic action plan to save the airline and enable it to be competitive.
Hamdi found herself in conflict with the state and was fired last month over a set of mistakes including failure to fulfil duty of confidentiality.
Hamdi's removal shed more light on challenges the airline is facing. TunisAir has been in financial stress over several years. The company owes Turkish airport operator TAV Airports about $10 million. The Turkish operator threatened to seize the carrier's assets.
The airline and the Turkish operator have reached an agreement for debt settlement.
The low-performing airline is currently operating 8 aged aircrafts.