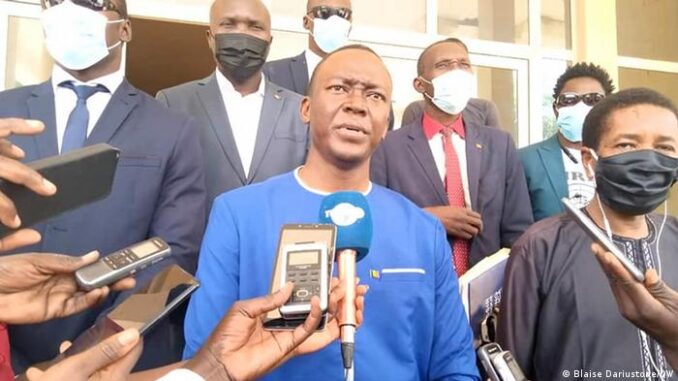 One of the rising stars of Chadian politics, Succès Masra, president of the Transformers party and one of President Idriss Déby's most vocal critics, has been on the defensive since his surprise meeting with the head of state.
Many of his supporters even accuse him of treason. Yesterday, Success Masra tried to prove his good faith during a press conference and to dozens of activists gathered at the headquarters of his party, but questions still remain.
From the outset, the entourage of Success Masra does not hide, it is a mine clearance operation.
"The purpose of this press conference is to explain to the national and international opinion and especially to the activists who think that the president has betrayed their trust. The president has not betrayed their trust," explained the spokesman of the Transformers Serge Ngardji, just before the start of the press conference.
"I want to reassure you", "I ask you to believe me", "I have not betrayed"… For an hour, Success Masra will do everything to try to convince his good faith, before journalists ask their questions, such as: "Do not you think you have committed a communication error? "
Another insists that every time opponents have gone to see Idriss Deby, he says, they have been tricked or bought. Response of the Chadian opponent: "Believe me, the debates began with this: we did not come to look for a position of responsibility here, we did not come to look for money here, we did not come through the back door so that we say "Masra is gone, took his envelope"… "
Did he convince? It's hard to say at the moment, but in the opinion of an old hand in Chadian politics, Idriss Déby is the winner of this episode. "He can present himself as a man of dialogue, and today no one talks about the Yaya Dillo scandal or the "damboula" attached to opponents on Saturday," he said.