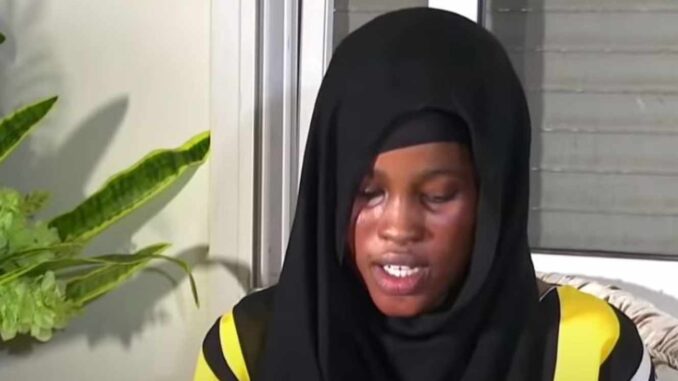 Adji Sarr, who accuses Ousmane Sonko of rape, spoke out Wednesday evening, March 17, before a few selected media. The young woman, who worked in a massage parlor in Dakar, publicly asserted that the Senegalese opponent had forced her to have repeated sexual intercourse. Ousmane Sonko was charged and placed under judicial supervision in this case. The case was the trigger for violent protests in the country. In her statement, the complainant denies the conspiracy theory.
She had remained silent since her complaint against Ousmane Sonko was filed with the gendarmerie in early February. In this long statement in Wolof, Adji Sarr reiterates her accusations of "rape with threats" against the opponent. She recounts in detail her visits to the massage parlor.
"If he has never had sex with me, he has to swear on the Holy Quran," she says. If this is the case, the young woman says she is ready to withdraw her complaint. Ousmane Sonko had acknowledged having frequented this massage parlor "for back problems", but denounced a plot to curb his political ambitions.
According to Me El Hadj Diouf, one of the plaintiff's lawyers, it was time for her to give her side of the story: "As Sonko has made several press briefings to talk about the case, she comes out to answer. With all that has been said, so well in the National Assembly, at the level of political parties that have supported Sonko, without knowing what is really going on, it is she who was waiting for all these lies to pass to come and tell the truth finally. "
A statement organized discreetly, "for security reasons," explains Me El Hadj Diouf. His other lawyer, Me Abdou Dialy Kane, simply emphasizes that the investigation is ongoing. No date has been announced for new summonses in this case.