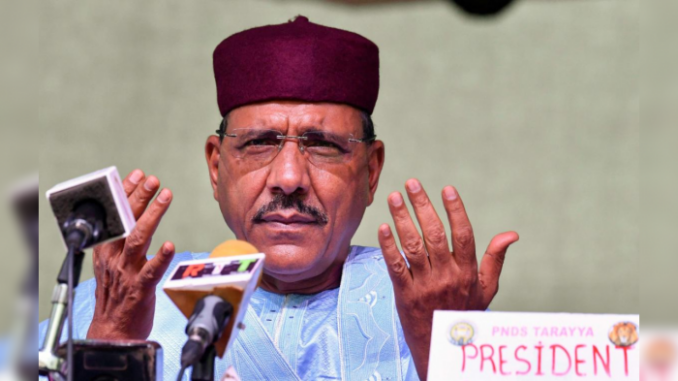 Niger's Constitutional Court declared Mohamed Bazoum of the ruling PNDS party the winner of the second round of the February 21 presidential election with 55.66% of the vote. The opponent Mahamane Ousmane of the RDR-Tchanji won 44.34% of the vote. The turnout was 62.81%, according to the final election results.
The results of the Constitutional Court are virtually identical to those announced by the Céni on February 23. There is little change, therefore, despite the appeal by the opposition, which again this week claimed to have more than 3,000 contentious cases justifying the cancellation of certain results.
Abdourahmane Zakaria, Mohamed Bazoum's spokesman, welcomed the victory, which he considered "the expression of popular sovereignty. According to him, this judgment puts an end to all controversy. Asked about possible challenges, he recalled that the Constitutional Court is the highest court in the country. It's over," he said. We must now get to work. "
On Sunday evening, the opposition candidate Mahamane Ousmane remained silent. Opposition leaders met in the evening to talk about what to do next. In the afternoon, Mr. Larwanou, Mahamane Ousmane's lawyer, held a press briefing in which he did not hide his surprise that the court would give its judgment during the day, given the magnitude of the task.
The opposition's strategy remains unclear. In his last speech this week, the opposition candidate assured that he would not allow himself to be "robbed of victory," while reiterating that he would resist "in all legality. He has also postponed a peaceful march to a date yet to be announced.
This Monday morning, the installation ceremony of the new National Assembly will be held. And the inauguration of Mohamed Bazoum is scheduled for April 2.