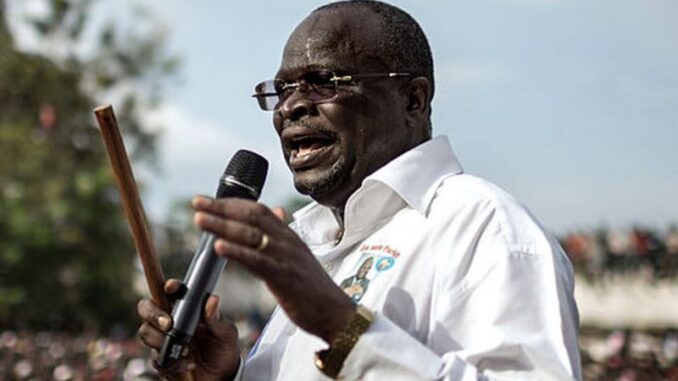 The counting of the results of the presidential election held on Sunday, March 21, in Congo-Brazzaville began immediately after the closing of the polling stations; a vote organized without internet making the task difficult even for observers. Overall, the election did not have any major incidents, and did not mobilize large numbers of voters.
It was in a sufficiently lit room of the Poto-Poto town hall that the managers of the four polling stations installed there proceeded to the counting. Observation: here as everywhere else, the delegates of the candidate of the majority were present, those of some other candidates were missing.
"We had only three delegates out of seven; the candidate of the presidential majority, the party of Kolélas and Kignoumbi Kia Mboungou. In any case, they were only three out of seven," said an office manager on condition of anonymity.
As in 2016, the vote was marked by the cutting of the internet, making it difficult for journalists and even observers. The African Union deployed about 20 instead of 60, due to the coronavirus.
Some dysfunctions were observed here and there: for example, the non-existence of the names of certain voters on the lists, even though they had their cards.
Access to the Internet, but also to SMS was cut on Saturday night before the vote. The Congolese authorities deny being the cause. "The government is accustomed to assume its actions. If it had decided to cut off the network, it would have done so in the open and has no comment to make on possible disruptions to the network," said government spokesman Thierry Moungalla on Sunday evening.
The NGO Internet Without Borders, which noted "a sharp drop in the volume of data exchanged on the Congolese network" at midnight Saturday night, "strongly condemns" this cut. For the NGO, this undermines not only the transparency of the vote but also the confidence of voters in the process, and therefore opens the door to challenges.
The opponent Guy-Brice Parfait Kolélas died. The Congolese opponent, 60 years old, had been diagnosed with Covid-19 just before the weekend. In a video published on Saturday, March 20, in which he appeared very weak, he said he was "fighting against death" and called on his supporters to go to the polls to bring about change. Guy-Brice Parfait Kolélas died on the plane to France, where he was to receive treatment. This economist by training had come to politics following in the footsteps of his father.