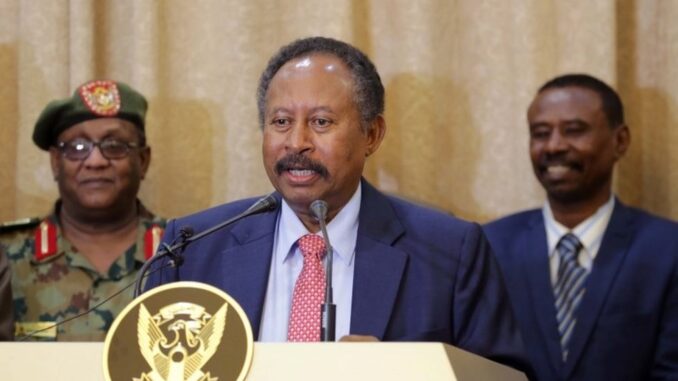 Sudan is poised to reform its defence industry. At least that is the hope of Prime Minister Abdallah Hamdok, who has announced that the government will take over a group of companies owned by the military.
The Société de l'Industrie Militaire, one of the largest firms in the defence sector, is to be split into two entities, one military and one civilian, over which the Ministry of Economy and Finance will take control through a public-private partnership.
This is not the first time that Abdallah Hamdok has expressed his desire to put an end to the stranglehold of the army's top brass and the security services on the country's economy. This is a very sensitive issue, given that since the fall of Omar al-Bashir, the country has been run by a two-headed executive: one civilian and the other military.
Under Omar al-Bashir's regime, generals and security service executives took the lion's share of responsibility for many sectors of the Sudanese economy: gold mining, gum arabic, meat exports, oil, flour or telecommunications, the list is long.
Since the fall of the military-Islamist regime in April 2019, little has changed. The generals, who took over the reins of the transition, have certainly purged some of those close to al-Bashir from these companies, but have not hesitated to place loyal supporters at their head.
For months, many activists and members of civil society have been calling for a restructuring of the defense industry. Several voices have been raised against the military's stranglehold on parts of the economy. The Forces for Freedom and Change, as well as the Association of Sudanese Professionals, the spearhead of the anti-Bashir protest, have also criticized the preponderance of the defense sector in the annual state budget (40%).
Revenues from gold mining in particular and taxes on companies owned by the army and the security apparatus are not included in the national budget. Until now, these companies owned by the generals have not paid taxes on their profits and operate in total opacity, while Sudan is still in an economic slump.