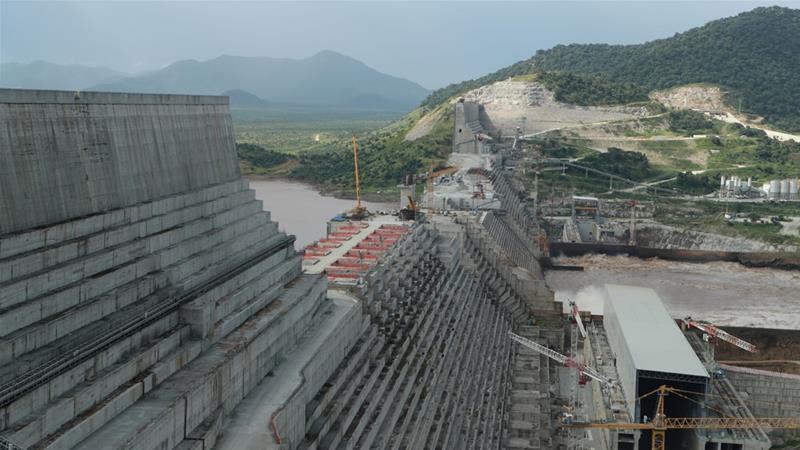 The tripartite meeting on the Grand Barrage de la Renaissance (GERD) ended on Tuesday, April 6 in Kinshasa. Scheduled to last two days, it lasted three days, without the Ethiopian, Sudanese and Egyptian delegates reaching an agreement. Félix Tshisekedi hoped to trigger a new dynamic through these meetings in order to reach a consensual roadmap. The meeting was also intended to define the objectives and frequency of future meetings. Unfortunately, the long and difficult discussions did not advance the issue.
The closed session was not easy. Each country was represented by two ministers and eight experts. After the first setbacks, the six ministers were left alone to try to make progress, but without success.
Marie Ntumba Nzeza, head of Congolese diplomacy, had to change the format of the discussions several times. Even the bilateral approach did not advance the debate.
One of the main points of disagreement is the second phase of filling the dam reservoir. The Ethiopians are anxious to start action in July, which is the beginning of the rainy season. The proposal for a new meeting on April 20-21 was rejected, notably by Egypt.
Sudan, for its part, denounces what it considers the bad faith of the Ethiopian side. The Sudanese envoys hope that the United Nations, the European Union and the United States will become more involved alongside the African Union to move the issue forward.
Due to the lack of agreement, there was no closing ceremony for the negotiations. Delegates from the three countries did not attend the reading of the short final communiqué. The Congolese Minister of Foreign Affairs read the communiqué, appearing alone before the journalists. Félix Tshisekedi will have to learn from this new failure to try to defuse this crisis before it escalates.