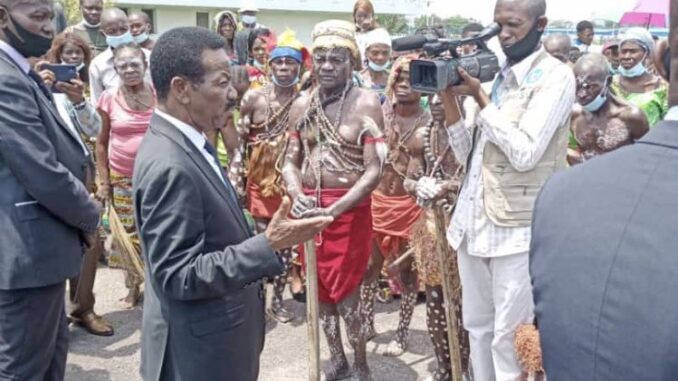 Victory for the one million pygmies after the National Assembly voted on Wednesday for a bill that enshrines affirmative action for the once marginalized indigenous peoples. From free health care to legal fees and even secondary education, the bill still has to go through the Senate for a second reading before being enacted by President Felix Tshisekedi. But the initiators of the text are optimistic about the next steps.
This is the optimism nourished by the deputy Rubin Rachidi, defender of the project in the hemicycle. It is also the culmination of more than 10 years of work, a long struggle for the NGO, the Dynamics of Indigenous Peoples Groups (DGPA), of which Patrick Saidi is the coordinator.
"A relentless plea, where it was necessary to demonstrate that in our country, the indigenous pygmy peoples were not only part of vulnerable groups, but were going through situations that required the legislator to take action, and this action has just been taken through this law that was adopted unanimously.
Of the 383 deputies present at the plenary session, only one objected without giving reasons. It is true that the law grants costly advantages to the pygmies: free health care, free secondary school… It is also foreseen that the pygmies benefit from free judicial services. Patrick Saidi, counts on external support
"We know that on these issues, we NGOs and all these international organizations that accompany us, we also put a budget to support the State in its responsibilities. In my opinion, this is a law that restores the injustice that the indigenous pygmy peoples have suffered for centuries, it is also a law that has the seeds of development.
For this law, it is planned that a national fund for the development of pygmies be created for the implementation of the text. In the country, many laws are voted without being applied because of lack of financial means.