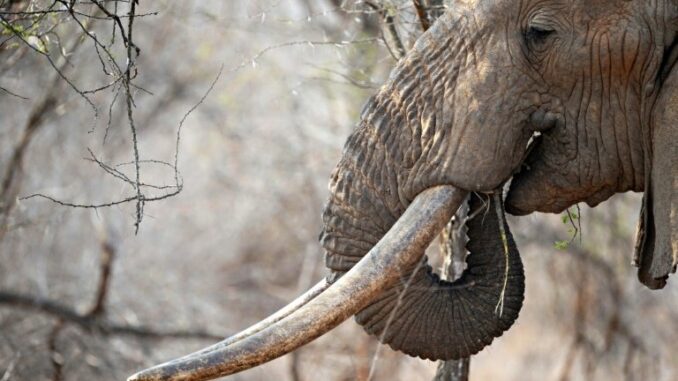 If the Covid-19 pandemic had drawn a line under the 2020 elephant hunting season, the 2021 edition opened on Tuesday, April 6 in Gaborone, the capital of Botswana. The trophy is nearly 300 elephants that hunters from Europe and the United States will try to kill. This is the first full hunting season in Botswana, home to 130,000 pachyderms – the largest contingent in the world – since a ban was lifted in 2019. But this resumption is not unanimously supported.
Botswana authorities have issued about 100 hunting licenses for the 2021 season, with an additional 187 licenses from last year's closed season. Since the opening of the new season on Tuesday, April 7, clients from as far away as the United States have started to make a comeback.
This return has been encouraged by the easing of travel restrictions and welcomed by hunting professionals, who see it as a way for local communities to earn income again. Botswana had indeed banned commercial hunting in 2014. The new president, Mokgweetsi Masisi, now promises that hunting will resume "in an orderly and ethical manner."
But some wildlife advocates would like more assurances about how hunting quotas are set before issuing hunting permits. Although controversial, hunting is seen by many experts as an effective way to protect local people, who complain that elephants destroy their crops. Rather than hunting, other advocates believe that a better management tool is to encourage the creation of movement corridors, particularly to neighboring countries such as Angola, Zambia and Namibia.