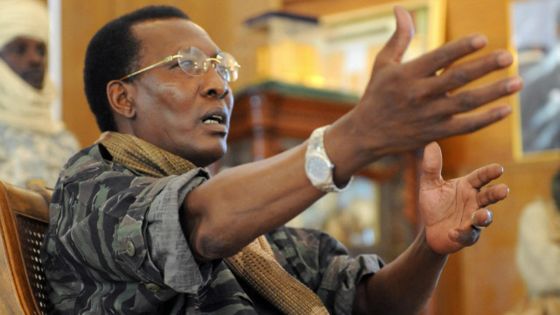 The death of Chadian Head of State Idriss Déby Itno was barely announced when a transitional military council of 15 generals took power for 18 months before, they announced, "free and democratic elections. Idriss Déby's son, General Mahamat Idriss Déby, is the first of these generals: a man of power, military, but rather discreet.
Mahamat Idriss Déby is a pure product of the Chadian army. According to some sources, he enjoyed the full confidence of his father on the military level. At the age of 37, he studied at the Groupement des écoles militaires interarmées du Tchad. He then attended a military school in France before joining the Chadian army, following his father's instructions.
He then joined the General Directorate of Security Services for State Institutions (DGSSIE), the famous presidential guard. Mahamat Idriss Déby has already passed the test of fire in the field, since in 2009, at only 25 years old, he participated in the victorious battle of Am-Dam against a rebel coalition led by Timan Erdimi, in eastern Chad.
In 2012, he was appointed to a position of trust, at the head of the group in charge of the security of the presidential palace, still within the DGSSIE. He will eventually become the head of the DGSSIE.
Less well known than his brother, Zakaria Idriss Déby Itno, deputy director of the civil cabinet at the presidency, he is perceived by some opponents as Idriss Déby's "executive hand. In recent years, there have been echoes of discussions within the presidential clan to consider the possibility that a son or another family member could succeed the president," explains Jérôme Tubiana, a Chad specialist, on RFI. But these discussions were rather divisive and did not necessarily lead to a solution. So Mahamat was not the only option. This is the choice of the "family soldier". Moreover, he was not necessarily chosen to succeed his father, but to react in an emergency to a death that was not expected. "
The DGSSIE, which he headed, had stormed the home of the opponent Yaya Dillo a few months ago, when the latter was in legal proceedings with the first lady. The operation killed several members of the opponent's family, including his mother. Nevertheless, for a civil society observer, he is a leader who is highly regarded by his men, and who has earned the respect of his soldiers on the battlefield. In these troubled times, he would be a stabilizing factor, making unanimity among the generals.