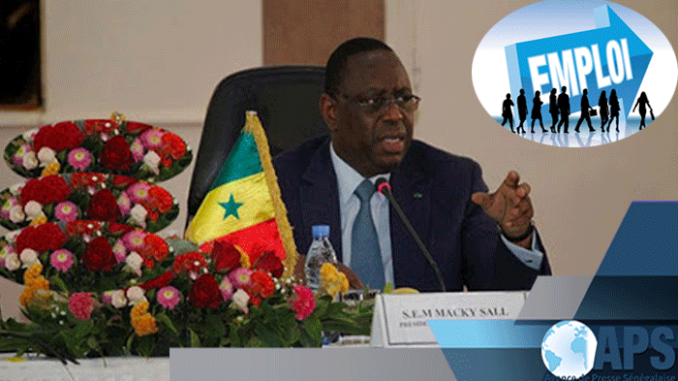 How to improve employment and integration of young people in Senegal? This was the question discussed all day on Thursday 22 April during a presidential council. Around the Head of State Macky Sall, there were representatives of youth, unions, funding structures, trainers and financial partners.
It was an unprecedented meeting to "speak face to face" with young people, according to the presidency. Representatives from the four corners of Senegal came to express their grievances, as Ousmane Mamadou Soumaré, from the region of Kédougou, in the east of the country, who declined: "The plurality of actors in charge of the public service of employment and youth, the low employability of young people in the labor market, difficulties in accessing credit, the problem of adequacy between training and employment, the inadequacy of agricultural equipment, tractors, threshers and mowers. "
In Ziguinchor, the majority of young people have no choice but to drive "jakarta motorcycle cabs," adds his counterpart in Casamance. Many point to the lack of coordination between the various funding structures.
In response, Economy Minister Amadou Hott detailed an emergency program and appealed to the private sector. "What we propose is to accelerate the creation of jobs and self-employment, to strengthen and expand vocational training and to perpetuate this dialogue between young people, the state and the private sector, to promote priority investments that create jobs… "
Even before the start of this presidential council, opposition leaders – Ousmane Sonko of the Pastef party or Toussaint Manga of Abdoulaye Wade's PDS – had denounced "an admission of failure" by the president, after nine years at the head of the state.
This meeting was organized after the violent demonstrations in March, during which the under-35s, who represent 76% of the population, expressed their frustrations. An emergency plan of 450 billion CFA francs (about 685 million euros) over three years was announced. Poles dedicated to youth employment and entrepreneurship will be set up in each department.
The Head of State also promises to recruit 65,000 young people throughout the country, starting in May. Every year in Senegal, 200,000 young people enter the job market, according to the Ministry of Economy.