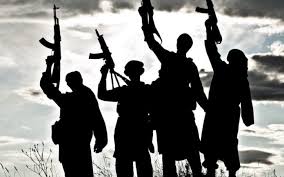 An attack targeted a joint patrol of soldiers and foresters in the eastern region. The ambush took place between Fada Ngourma and Pama on Monday, April 26. Three people were injured and four are still missing. A combing operation is underway to find them, according to the same sources.
According to our information, the ambush took place around 8:00 a.m. between the Fada Ngourma/Pama axis. It targeted a team of the mixed anti-poaching brigade, made up of elements of the army, foresters and eco-guards. The brigade was escorting the eco-guards, including four European expatriates.
The provisional death toll from this attack is three injured and four missing: two Spaniards, an Irishman, and a member of the Burkina Faso defense and security forces. The three expatriates, according to a diplomatic source, are journalists working for an NGO that fights for the protection of wildlife. Two of the expatriates were wounded, according to the source.
The assailants also took a dozen motorcycles, two armed pick-up vehicles and individual weapons, according to security sources. A search operation is underway to find the missing persons and the perpetrators of this new attack in the eastern region.