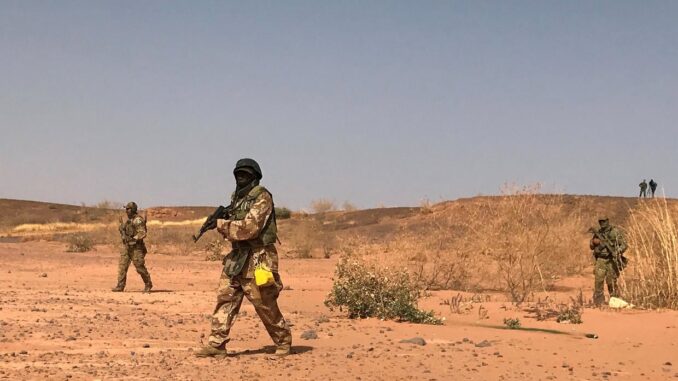 According to the Chadian army, Idriss Déby was fatally wounded on Monday, April 19, while fighting the Fact rebels. The transitional military council, which refuses any truce or dialogue with this movement, assures that they have retreated to neighboring Niger and asks for Niamey's cooperation in neutralizing them.
Official sources in Niger now say that the country is cooperating fully with Chad. According to the same source, the armed forces of both countries are in constant contact. A few arrests have already been made in Dirkou, although the number of arrests has not yet been determined.
On Sunday, April 25, the spokesman for the Chadian Transitional Military Council (CMT) said that rebels from the Front pour l'alternance et la concorde au Tchad (Fact) had been routed by the Chadian armed forces and had retreated to Niger. General Azem Bermandoa Agouna said he was ready to hunt them down, and indeed asked for the cooperation of Niger and the G5 Sahel allies.
Some people are already asking: can a mediating country like Niger take a position by responding favorably to Ndjamena's demands? In the Nigerien capital, sources close to the case say yes. They argue that there is a state reason for this collaboration and point out that both countries are members of the G5 Sahel.