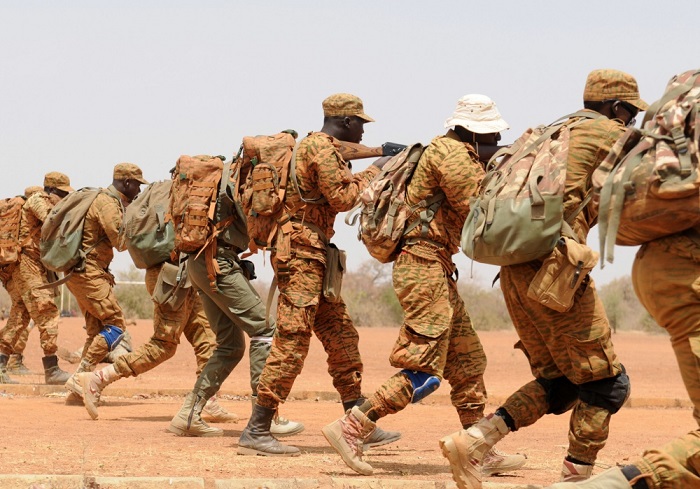 In Madrid, the Senate observed a minute of silence after the announcement of the death of two Spanish journalists in Burkina Faso. They had been kidnapped with an Irishman and a member of the defense and security forces of Burkina by armed men on Monday evening, while they were accompanying an anti-poaching patrol in the east of the country. The remains of the three Westerners were transferred on Tuesday evening to Ouagadougou.
Burkinabè security forces deployed significant resources on Monday to find the people kidnapped the same day in a commando operation by an armed group. They were four: two Spaniards, an Irishman and a member of Burkina's defense and security forces.
The Spanish Prime Minister, Pedro Sánchez, and his Minister of Foreign Affairs, Arancha González Laya, confirmed the death of the two Spanish journalists: journalist David Beriain and photographer Roberto Fraile. Both were working for a documentary, with the support of an association and the Burkinabe authorities, to denounce poaching in a natural park that is also a very dangerous area, as it is occupied by terrorist groups.
"The worst news is confirmed. All our affection to the family and friends of David Beriain and Roberto Fraile, murdered in Burkina Faso. And our gratitude to those like them who practice daily a courageous and essential journalism from conflict zones," wrote the Spanish Prime Minister on his Twitter account.
On Tuesday, a senior Burkinabe security official announced that the three Westerners had been executed by their captors. The bodies of three light-skinned people were reportedly found in the Pama reserve. According to a security expert, images are circulating on social networks from a propaganda message from an armed group claiming responsibility for the attack on the anti-poaching brigade.
The three expatriates, according to a diplomatic source, were journalists working for a wildlife protection NGO and were accompanying an anti-poaching patrol composed of Burkinabè military and forest rangers when the attack occurred.
There is still no news of the member of the Burkinabe defense and security forces who was kidnapped at the same time as the three Westerners.