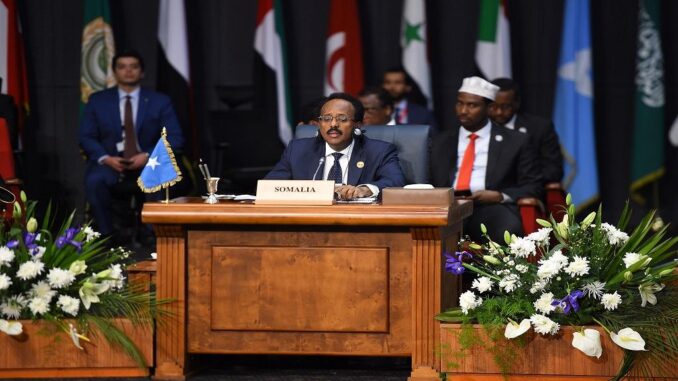 Somali President Mohamed Abdullahi Mohamed, under pressure from his allies, called for elections after a day on Tuesday that saw residents of Mogadishu leave their neighborhoods, fearing new armed clashes.
President Mohamed Abdullahi Mohamed "Farmajo" will address parliament on Saturday, May 1, to "get its approval for the electoral process" and calls on political actors to hold "urgent discussions" on how to conduct the vote, the president, who is best known by his nickname "Farmajo," said in an address broadcast on state media at 01:00 local time.
Tensions were high Tuesday in the capital, two days after gunfire between government and pro-opposition forces left three people dead. In several neighborhoods, residents were leaving their homes, piling their belongings onto donkey carts or fleeing in minibuses or tuk tuks.
Such politically motivated violence has not been seen for several years in Somalia, a country with a precarious balance already facing the Islamist rebellion of the Al Qaeda affiliated Shebab. They have revived the spectre of urban fighting between rival clan factions that ravaged Mogadishu at the height of the civil war.
Political tensions have been rising since the end of President "Farmajo's" term, which expired on February 8 without elections being held. On April 12, Parliament passed a law extending his term by two years pending an election, to the fury of the opposition.
The electoral stalemate turned into armed clashes on Sunday night, as opposition-allied fighters set up roadblocks in several parts of Mogadishu.
On Tuesday, two of the country's five semi-autonomous states, Galmudug and Hirshabelle, officially rejected the extension of the presidential term and called for elections.
Farmajo's ally, Prime Minister Mohamed Hussein Roble, welcomed the declaration and called for "the acceleration of fair and free elections.